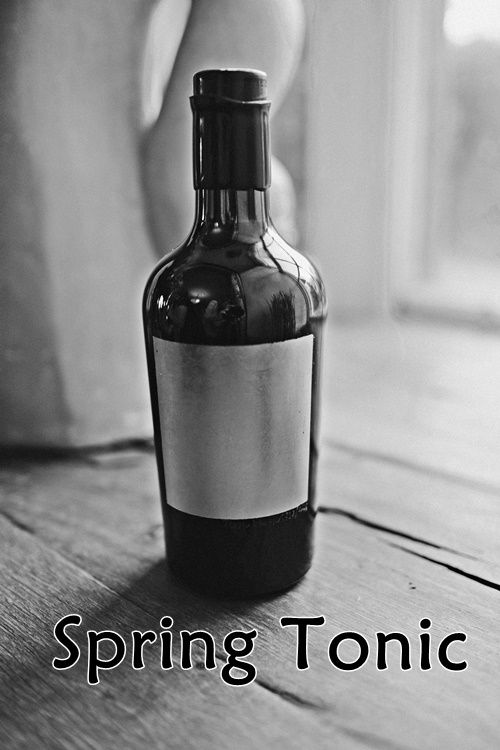 spring tonic noun A home medicine taken in early spring and purported to purge the system and thicken the blood. It most often consists of sulfur and molasses, sometimes with whiskey or an herb such as ginseng added.
See also sulfur and molasses.
1982 Powers and Hannah Cataloochee 256 Spring tonic: One teacup of molasses, three tablespoons of sulphur. Stir and take some for spring tonic. 1992 Cavender Folk Hematology 28 During the spring a "spring tonic" was necessary to "thin" the blood and, more importantly, to cleanse or "purify" the blood of the impurities or poison accumulated during the winter. In fact, cleansing the blood of waste materials serves to "thin" the blood as well since the waste material is the thickening agent. 1997 Andrews Mountain Vittles 4 Early spring here in the Valley in ever' cabin we young uns could always count on our grandmas and mother to line up up and give us a spoonful of their own special remedy . . . spring tonic.
Dictionary of Smoky Mountain English
—-
I've never taken a spring tonic of any sort, but seeing the mountains come alive with color each spring is a sure enough tonic for my body and soul.
Tipper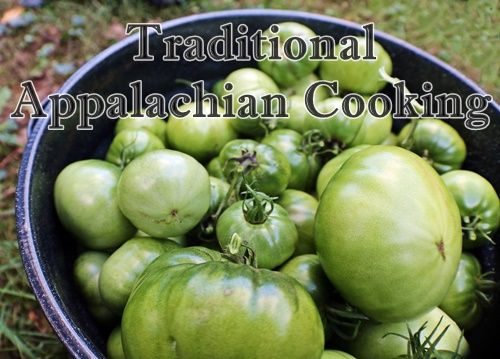 Come cook with me!
MOUNTAIN FLAVORS – TRADITIONAL APPALACHIAN COOKING
Location: John C. Campbell Folk School – Brasstown, NC
Date: Sunday, June 23 – Saturday, June 29, 2019
Instructors: Carolyn Anderson, Tipper Pressley
Experience the traditional Appalachian method of cooking, putting up, and preserving the bounty from nature's garden. Receive hands-on training to make and process a variety of jellies, jams, and pickles for winter eating. You'll also learn the importance of dessert in Appalachian culture and discover how to easily make the fanciest of traditional cakes. Completing this week of cultural foods, a day of bread making will produce biscuits and cornbread. All levels welcome.
Along with all that goodness Carolyn and I have planned a couple of field trips to allow students to see how local folks produce food for their families. The Folk School offers scholarships you can go here to find out more about them. For the rest of the class details go here.
Subscribe for FREE and get a daily dose of Appalachia in your in