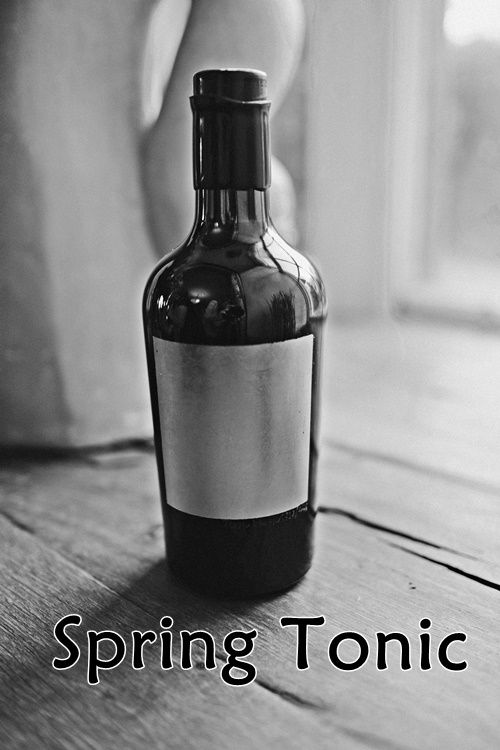 spring tonic noun A home medicine taken in early spring and purported to purge the system and thicken the blood. It most often consists of sulfur and molasses, sometimes with whiskey or an herb such as ginseng added.
See also sulfur and molasses.
1982 Powers and Hannah Cataloochee 256 Spring tonic: One teacup of molasses, three tablespoons of sulphur. Stir and take some for spring tonic. 1992 Cavender Folk Hematology 28 During the spring a "spring tonic" was necessary to "thin" the blood and, more importantly, to cleanse or "purify" the blood of the impurities or poison accumulated during the winter. In fact, cleansing the blood of waste materials serves to "thin" the blood as well since the waste material is the thickening agent. 1997 Andrews Mountain Vittles 4 Early spring here in the Valley in ever' cabin we young uns could always count on our grandmas and mother to line up up and give us a spoonful of their own special remedy . . . spring tonic.
Dictionary of Smoky Mountain English
—-
I've never taken a spring tonic of any sort, but seeing the mountains come alive with color each spring is a sure enough tonic for my body and soul.
Tipper
Subscribe for FREE and get a daily dose of Appalachia in your in