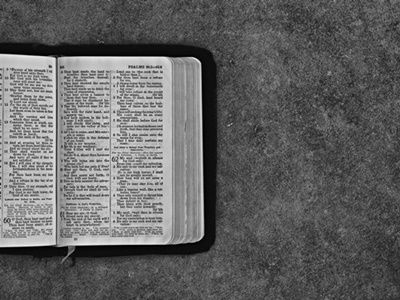 Katherine Sudderth Interview June 29, 1982
I was brought up by a very religious family. My farther was deacon of Mt. Zion Baptist Church in Andrews for as long as I can remember. We always had family prayer every night. I remember my father would get in the middle of the floor and he would get the children around him. We would sing and have prayer every night. I loved to sing. My daddy was great. He loved to sing. Another way that he taught us to pray, he made each of us children pray. Every night one of the children had their turn to pray.
I went to church and Sunday School all my life. I was not sent to Sunday School and Church. I was taken by my parents. They went and we went along with them. We would walk back four miles to and from church. Our church was up on "Happy Top" where the school was. We would leave home going to Sunday School at nine o'clock in the morning. We would get there in time to have Sunday School at ten o'clock, then at eleven o'clock we would have morning service. After church was over we would walk back home another four miles. Then have lunch. At six o'clock in the afternoon we would go back again for the night service. Sometimes it would be ten o'clock at night before we would get back home.
I was baptized when I was fourteen years old. That was another great thrill of my life. At times I have strayed away from my raising but I didn't get too far that I didn't' know the way back. The ministers would always come to our home to visit.
The ministers, in those days, were very respected people. When they came to our house we would have to wait until they had already eaten, then we would get to eat. I remember so many times we were so afraid those ministers would eat all the fried chicken. I was so afraid they would eat up everything and that we wouldn't get anything. Sometimes it would really happen that way. If there were more than one minister, we really wouldn't get much of anything. We were happy to get whatever was left, though.
Those were hard times but happy times, too. I often think of those times and think about what it would be like relive those times again.
—Excerpt from "The Heritage of Cherokee County, NC, Volume II"
—-
I hope you enjoyed the last portion of the interview. If you missed the first two parts go here and here.
Tipper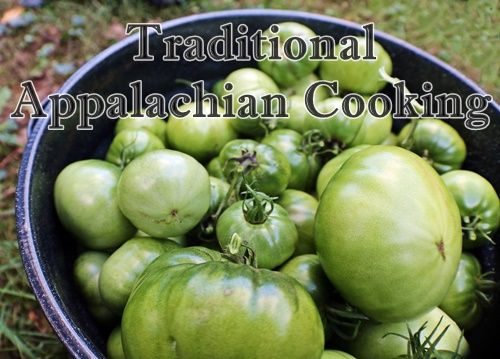 Come cook with me!
MOUNTAIN FLAVORS – TRADITIONAL APPALACHIAN COOKING
Location: John C. Campbell Folk School – Brasstown, NC
Date: Sunday, June 23 – Saturday, June 29, 2019
Instructors: Carolyn Anderson, Tipper Pressley
Experience the traditional Appalachian method of cooking, putting up, and preserving the bounty from nature's garden. Receive hands-on training to make and process a variety of jellies, jams, and pickles for winter eating. You'll also learn the importance of dessert in Appalachian culture and discover how to easily make the fanciest of traditional cakes. Completing this week of cultural foods, a day of bread making will produce biscuits and cornbread. All levels welcome.
Along with all that goodness Carolyn and I have planned a couple of field trips to allow students to see how local folks produce food for their families. The Folk School offers scholarships you can go here to find out more about them. For the rest of the class details go here.
Subscribe for FREE and get a daily dose of Appalachia in your inbox