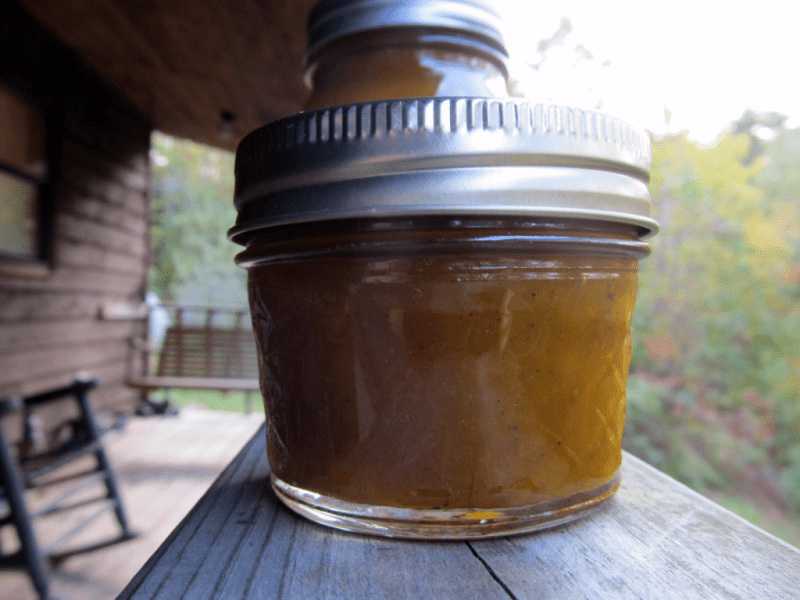 A few weeks ago Jim Casada shared a recipe for Candy Roaster Butter. Jim also reminisced about the Candy Roasters his Grandpa Joe grew when he was a boy.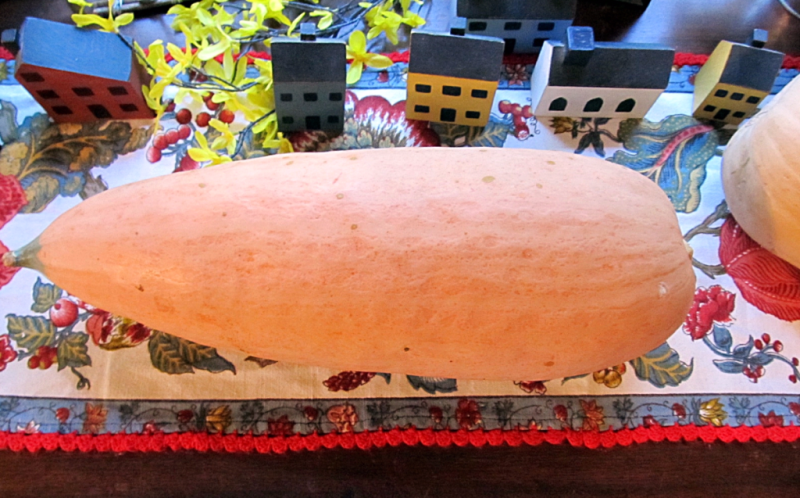 After reading Jim's guestpost, Patricia, a Blind Pig reader, graciously sent Jim and me some Candy Roasters she grew this summer. I immediately knew what to do with mine-see if Jim's candy roaster butter was as good as he claimed it was. I used the recipe Jim shared but tweaked it slightly here and there.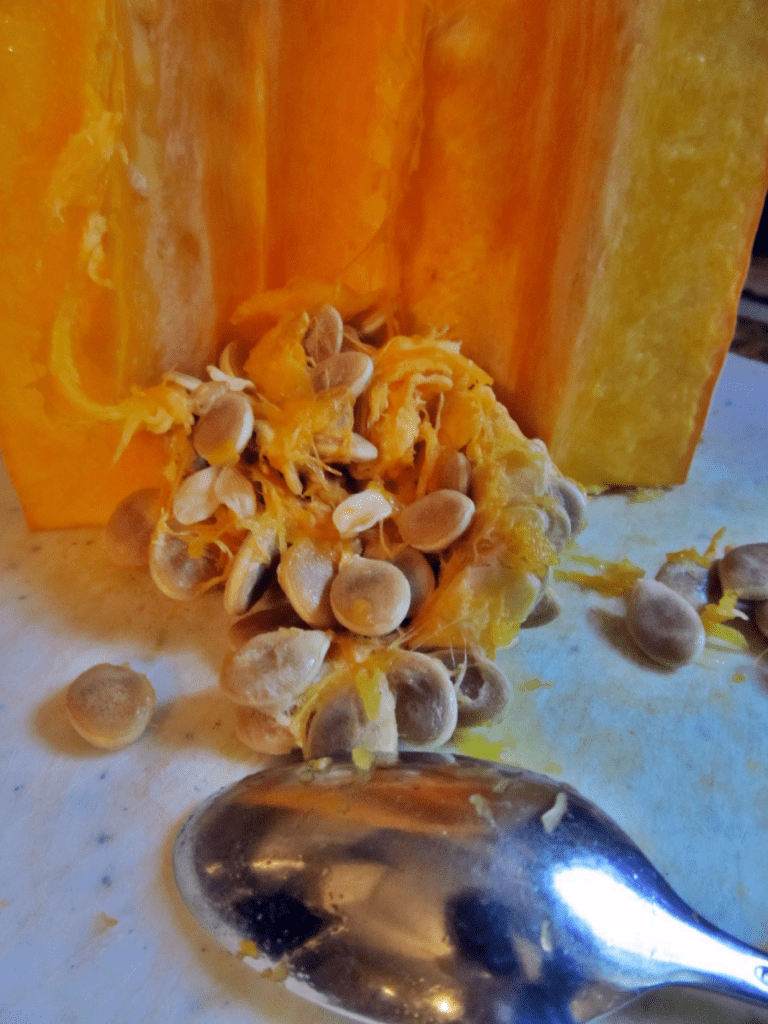 First I cut the candy roaster in half and used a spoon to scoop out the seeds. I baked the pieces in a 400 degree oven until they were soft-then I scooped out the pulp-discarding the outer skin of the candy roaster.
Candy Roaster Butter
1 gallon candy roaster pulp, cooked and mashed
3 cups sugar
1/4 cup lemon juice
1/4 cup cinnamon
1 tablespoon cloves
1 tablespoon nutmeg
1 tablespoon ginger
2 cups apple cider
1 box pectin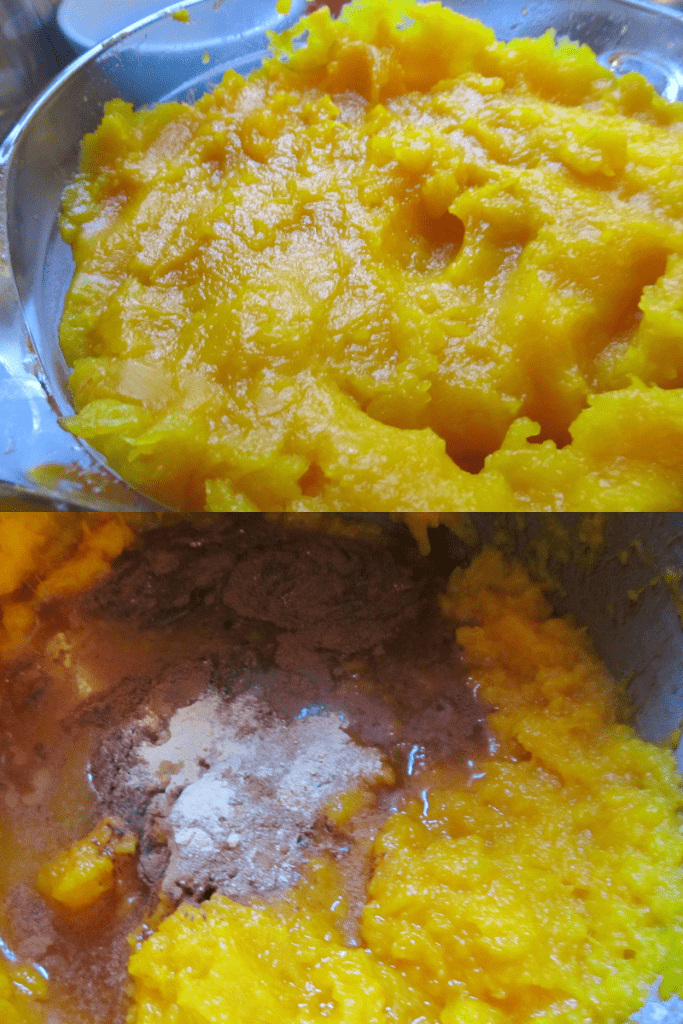 Mix all the ingredients-except the pectin-together in a large pot. Bring mixture to a boil and cook for one minute. Since the candy roaster pulp is thick-it's hard to gauge a true boil. It's thickness also means you can't walk very far away from the stove without letting it scorch. I made sure mine was mixed well and was popping and hissing pretty good before I continued with the recipe.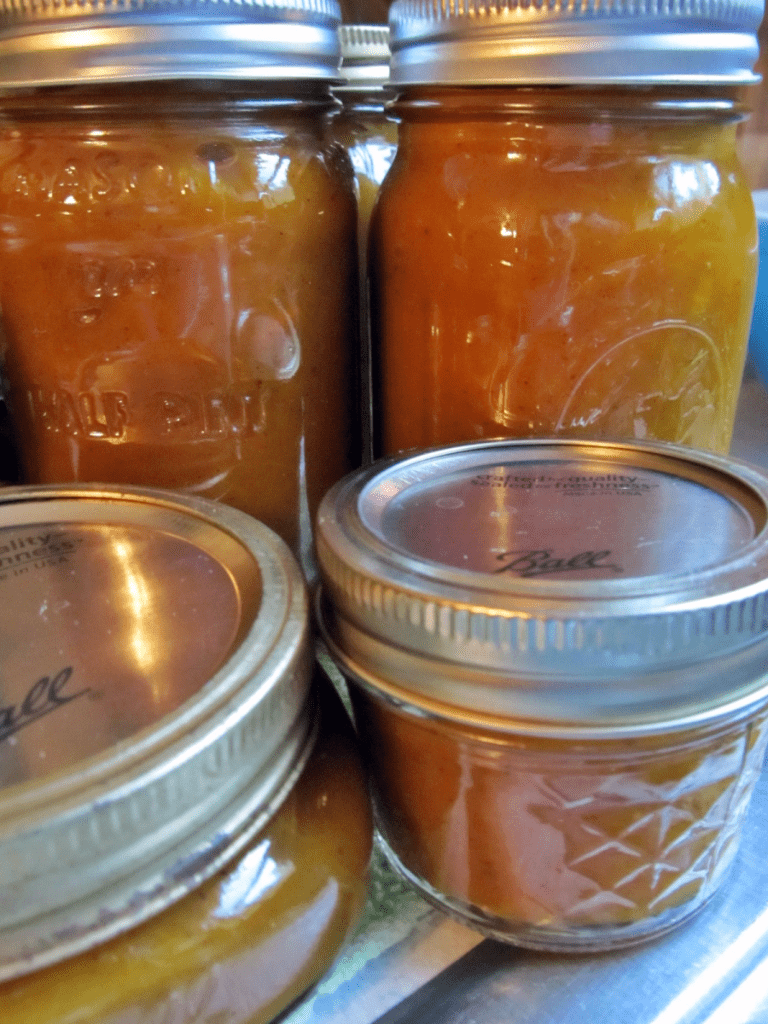 Next add pectin to mixture and stir for one minute. Place hot candy roaster butter into hot sterilized jars and seal. Canning experts advise keeping butters in the frig until consumed. The jars will last up to three weeks in the frig-if they last that long at your house 🙂
Was it as good as Jim said it was? It was better! I've smeared it on bread and I've used it as a filling for Granny's Un-fried pies.
Tipper