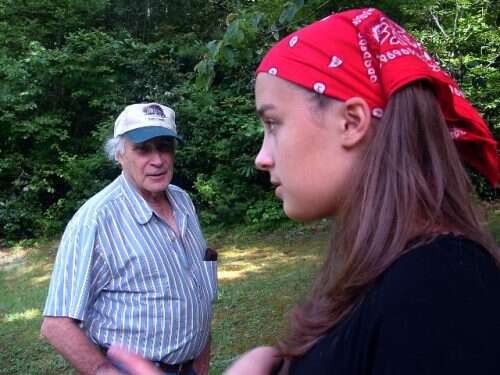 There's no telling what she said, but Pap looks like he thinks she's a little cracked or crazy as a bed bug or beyond the pale or then again maybe he's asking her don't she know she shouldn't cast her pearls before swine or don't she realize her chickens will come home to roost eventually?
Or maybe he's telling her what he used to tell me: don't be so toucheous and independent you ought to always listen to advice from someone who's been down that road before.
Why is it-all those things make perfect sense once your an adult-but they're clear as mud before that?
Tipper
Appalachia Through My Eyes – A series of photographs from my life in Southern Appalachia.