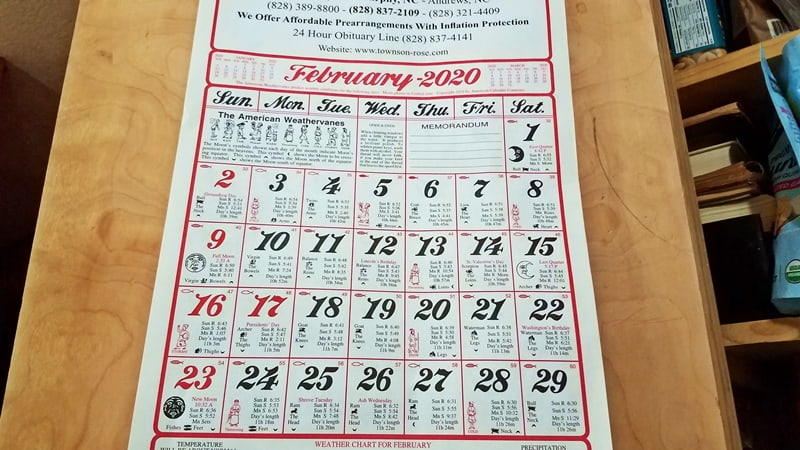 Granny's got so stooped over she can no longer reach up to do a lot of things. As I flipped the month on her calendar the other day for her I thought of an old piece of folklore.
"Don't ever change the calendar until the month actually changes or you'll have bad luck."
I thought "Well Granny sure don't have to worry about breaking that rule anymore." By the time I notice her calendar needs to be turned over a good week or more of the month has passed.
Our favorite calendar to use comes from a local funeral home. It has zodiac signs listed on each day along with the time of sunrise, sunset, and moon rise. One of my friends works part-time at the funeral home and she always saves me two calendars. One for me and one for Granny 🙂
Tipper
Subscribe for FREE and get a daily dose of Appalachia in your inbox