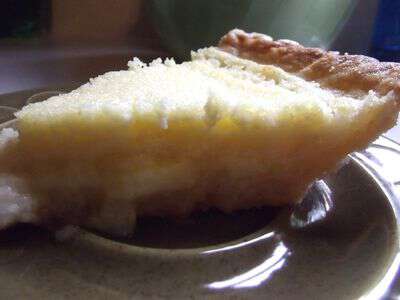 I had never tasted Buttermilk Pie before a cooking class at John C. Campbell Folk School, but I came away knowing the recipe would be one I would use again and again. Buttermilk Pie is considered a southern recipe.
Ingredients
3 eggs
1 cup sugar
1/2 cup melted butter
2 tablespoons plain flour (all purpose)
1 teaspoon of vanilla
2 cups buttermilk
a pinch of nutmeg
a 9 inch pie pastry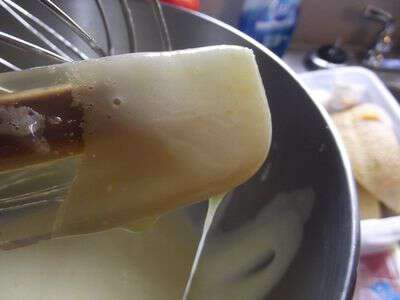 Heat oven to 425 degrees and bake pie shell for 4 minutes-remove pie shell from oven. Decrease oven to 350 degrees.
Beat eggs and sugar together until thick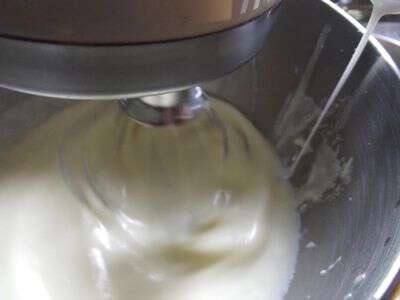 While beating-add melted butter, flour, vanilla, buttermilk, and nutmeg.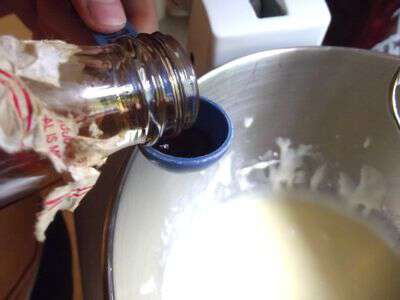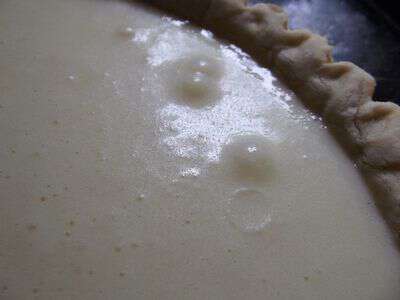 Pour mixture into pie shell, being careful not to over fill. Bake at 350 for 30 to 40 minutes-or till pie is done.
After baking allow pie to chill in frig before serving.
If you're looking for an easy quick pie to make, that's really good, this is the one. The recipe goes to gather quickly and the taste is amazing.
Tipper