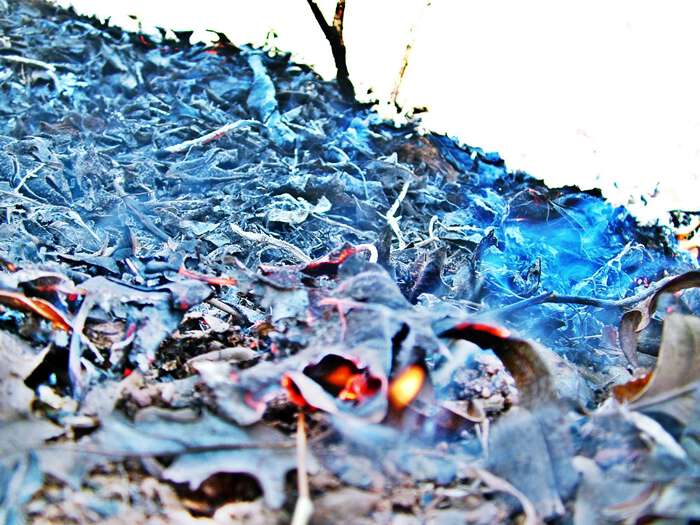 Thoughts of burning off the garden brings back memories for me that are so sharp and real that I swear I can smell the smoke and hear the fire crackle as it catches and takes off across the field. I can feel the heat as my cousins and I run laughing pretending the fire is chasing us all the while being comforted by the sound of the grownups talking around the edges of the garden.
My Mamaw, Pap's Mother, died when I was in 5th grade. In the years before her death, Pap and Granny had a garden at our house, but also went in with Mamaw, Papaw, and my uncles to make a much larger garden. The shared garden was usually a potato patch a cornfield or both.
In the spring of the year, they'd burn off the gardens in anticipation of planting time. It would be one of those warm March or April days when the mid-day sun teases you of summer to come, but the cool night air that comes rushing down through the holler once the sun sets makes you realize old man winter isn't quite done yet.
Pap tells me when he was a boy, folks burned the woods surrounding their homes in addition to burning the garden in preparation for growing crops. I found this quote by Lillie Nix in the Foxfire 11 book:
"In the spring of the year, about March, the men of the community would go out and burn the woods. It didn't kill the timber because the sap wasn't up, but it caused the grass to come up tender, and the cattle could feed on that."

Pap said they burned the fields and the woods to kill off insects and disease, to keep the undergrowth of the forests down, and to make the grass grow better for the animals.
Burning the garden beds aided in killing weed seeds and added potash to the soil. Pap especially remembers his family burning the tobacco, tomato, and cabbage beds. After the area was burned, the seeds would be sowed directly into the warm ground. A sheet or old piece of cloth would be tented to cover the whole bed. My recent guest post author, Granny Sue, and her husband burn their lettuce bed each year in the same manner.
The Deer Hunter and I don't burn our gardens off in the spring. But sometimes I wish I could go back just one time too being the little girl with a ponytail standing at the edge of the big garden where I felt the warmth of the fire on a chilly spring evening and felt the safety and love of the circle of grown ups who taught me to be who I am today.
Tipper