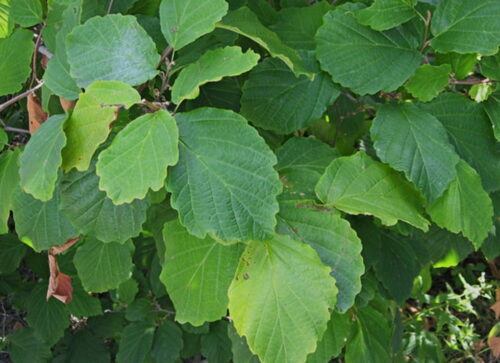 In one of the recent passages I read in my "Dorie Woman of the Mountains" series, Dorie said her mother gave her beadwood tea to see if she was in true childbirth labor. The thought was that if the pain went away after drinking the tea, which was a pain reliever, it was not true labor.
I'm still wondering about beadwood tea.
The Dictionary of Smoky Mountain English has this to say about it:
beadwood noun The Chinaberry tree (Melia azedarach), the bark of which is used in making a poultice, a medicinal tea, and a dye.
1937 Hall Coll (Catons Grove TN) [Home-made clothes were] colored with bark. Take bark [of one of several trees] and bile it: beadwood, chestnut, oak, hickory and walnut. Ibid. (Upper Cosby Creek TN) To cure blood poison, use catnip and beadwood bark biled together and made into a poultice for blood pizen. 1992 Bush Dorie 114 Just to be sure she was right, she gave me a cup of beadwood tea to drink. 1998 Montgomery Coll = the bark was used to make beadwood tea, which was used by women for nerves and the cramping, aching feeling present at childbirth (Bush).
(Note the dictionary used a quote from Dorie)
The Dictionary of American Regional English has this to say:
beadwood n chiefly wNC Cf bead bush n
A witch hazel n (here: Hamamelis virginiana).
1898 Watauga Democrat (Boone NC) 28 July [2]/4, Then with said line up the branch 10 poles to a bunch of beadwood bushes. 1913 Jackson Co. Jrl. (Sylva NC) [8 Aug 2]/1, First Tract. Beginning on a bead-wood bush in branch, R. A. Nicholson's corner, and runs thence South to a lynn in Bill Wood's line. 1937 Hall Coll. eTN, To cure blood poison, use catnip and beadwood bark boiled together and made into a poultice. 1961 in 1974 Miller News Pigeon Roost 12 Oct nwNC, It is reported that the most kind of the one herb that has been collected here for the Bontanical [sic] market this season that is now closing appears to be the beadwood (witch hazel) leaves. 1966 DARE (Qu. BB50d, . . A spring tonic) Inf NC30, Bead-wood tea. 1971 Morning News (Wilmington DE) 24 Sept 21/8, A North Carolina native, brought up on a farm, he lived in Virginia for several years before moving to Maryland. . . The "divining rod," he says, is a matter of choice. He prefers beadwood but settles for peach because "you can't find beadwood around here." 1993 in 1998 Cooper–Cooper Pond Mountain 170 nwNC, Then I had an uncle that, as I's growing up in Wilkes County, that's all he did for a living. He would pull beadwood leaves, gather star root. Beadwood grows up here, also. 2003 Appalachian Jrl. 30.291 nwNC, And then the witch hazel. Now we was teached to call it beadwood. Its seed on it looked like a bead, kind of. And the beadwood bark, here's something now, with me. I had a fever blister on my lip some years ago. . . There was a beadwood bush up there. I'd never known no people in the mountains a using it for nothing. It'll draw in your mouth. 'I'm gonna chew me some of it.' It cured that fever blister well in three days.
The dictionaries are obviously talking about two different things. I'm leaning toward thinking the second entry is correct and beadwood is witch hazel, although I have nothing to base that feeling on and am probably wrong 🙂
Please share any thoughts or information you may have related to the beadwood tea Dorie's mother made for her.
Tipper
Subscribe for FREE and get a daily dose of Appalachia in your inbox