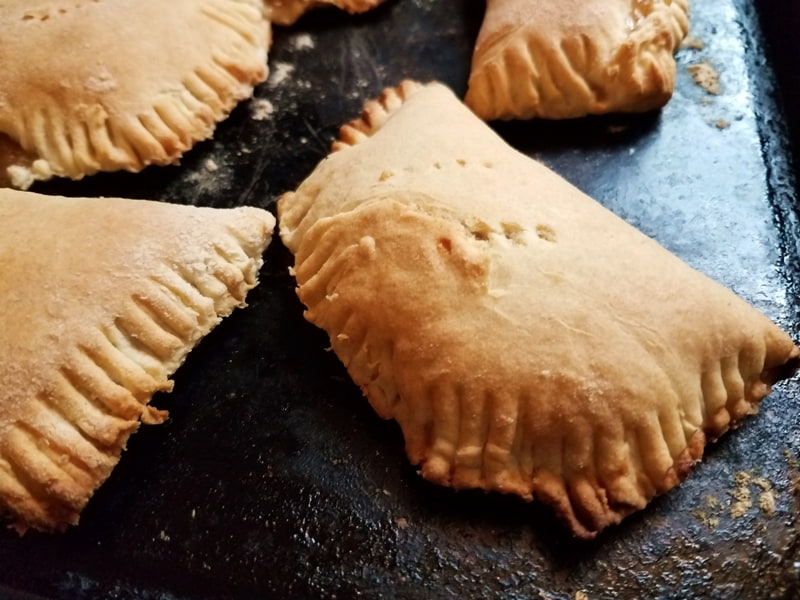 There's nothing like a good fried pie. Folks sometimes call them hand pies and sometimes they bake them instead of frying.
Granny made what she called fried pies when I was growing up. I was a grown women with kids of my own before I realized they weren't fried they were baked.
When I asked her about it Granny said she never got the hang of frying her pies like her mother or Aunt Susie did so she started baking them. She laughed when I pointed out that we all still called them fried pies and said "Well whatever we call them they sure are good!"
I agree with Granny, they sure are good.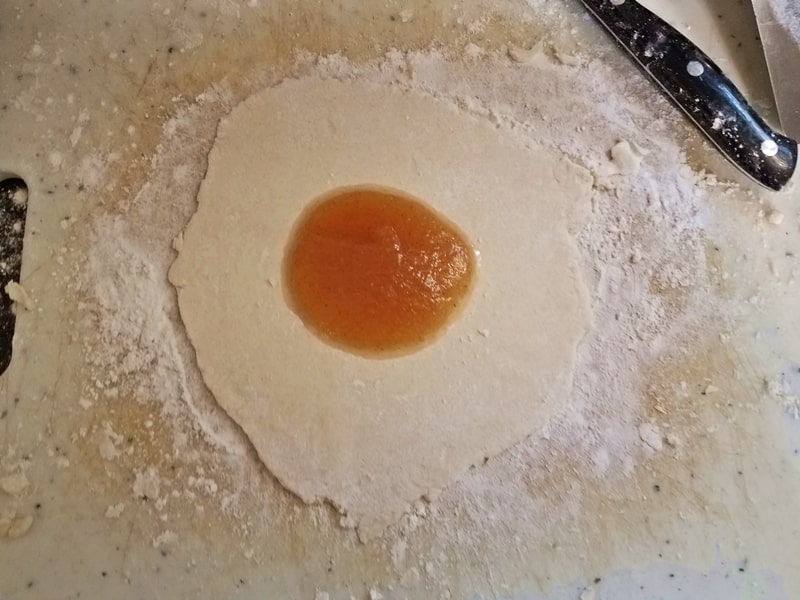 I use my biscuit recipe to make my pies.
Once I have the dough made I grab a small ball of it and roll it out. Granny takes great care in making her crusts. She uses a saucer to cut them all to the same size which makes her pies all neat and uniform. I always care more about taste than looks so I never take the time to cut my crust out I just eye ball them and hope for the best.
I normally fill mine with applesauce or apple preserves I put up but have also had great luck using peach preserves from my canning shelf.
Once the crusts are filled fold over to one side and crimp the edges to keep all the sweet goodness inside. Although I admit my favorite part of the pies is where the juice leaks.
I use a fork dipped in flour to seal the edges and then poke a few holes in the top to let out steam.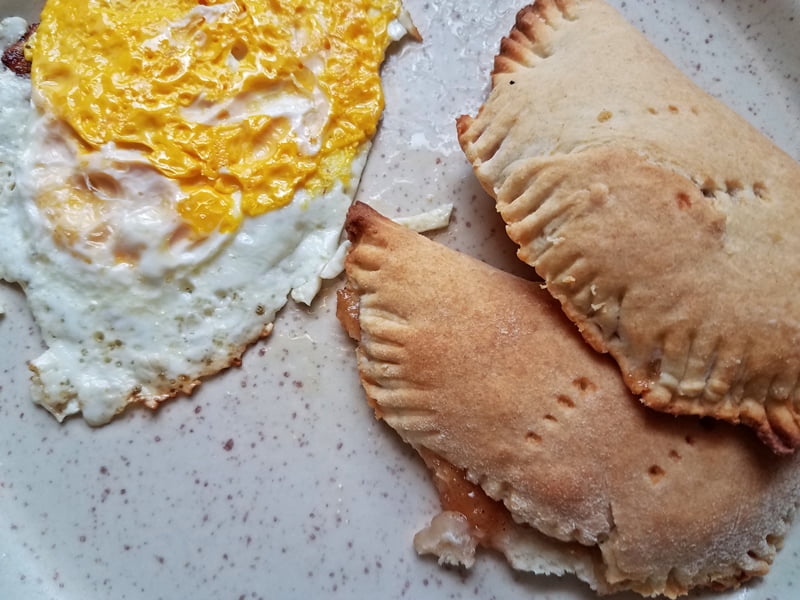 Bake at 400 degrees for about 15-20 minutes and you have a very tasty treat. The pies make a dandy dessert, snack, or breakfast.
Tipper
Subscribe for FREE and get a daily dose of Appalachia in your inbox