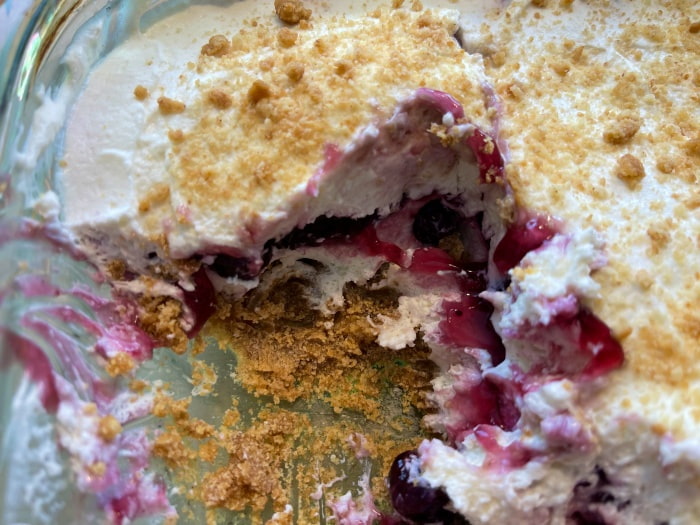 A few weeks back I got to thinking about the desserts that were popular when I was a child. We often had special meals at church and there was always deliciously sweet things to eat on the dessert table.
I remembered how much I loved blueberry yum yum and decided to make it. I looked for a recipe, but didn't seem to have one that sounded exactly right. I called Granny and she couldn't find her recipe so I started searching online.
I found this recipe and made it.
As I was putting the layers together I had a flash of memory. The blueberry yum yums from my childhood had a layer of graham crackers—not crumbled up but whole crackers.
I got in touch with one of my longtime friends who was often beside me in the table line at church dishing out her own helping of blueberry yum yum. I thought I remembered her mother making the dish. I was right about that part, but my friend hasn't sent me the recipe yet.
The alternate blueberry yum yum recipe I found online was very tasty. The Deer Hunter deemed it something I should get in the habit of making. But my mind just won't be satisfied until I make the dessert I remember from so long ago. If you have an old recipe for blueberry yum yum that calls for a layer of whole graham crackers and I believe vanilla pudding please send it to me 🙂
---
Last night's video: Appalachian Vocabulary Test – Do You Know These Words?
---
Tipper
Subscribe for FREE and get a daily dose of Appalachia in your inbox