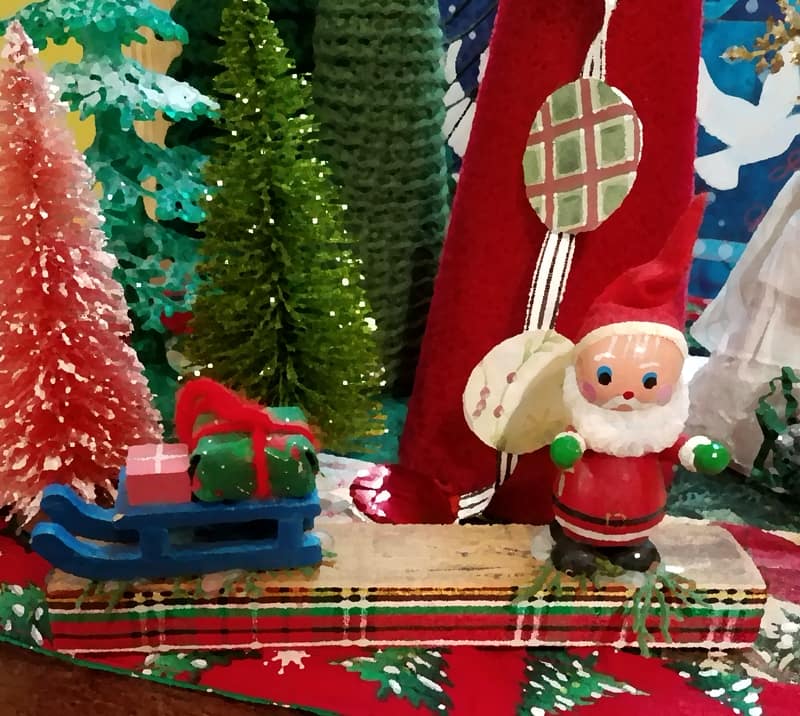 "Aunt Mo. Norton: We always dressed up for Christmas dinner in the new clothes that we got. Our whole family would get together and eat lunch. Sometimes we'd invite other families from the community to come eat with us.
I first started helping my mother cook the Christmas meal when I was about eight or nine years old. The men didn't usually help cook. They would sit on the porch, or sit in the living room when it was too cold to sit out.
We always had plenty Christmas dinner. We had our own hogs and chickens that we raised to kill and eat. We usually had ribs, fried ham, or fried chicken for Christmas dinner. We had vegetables that we'd can and put up in the summertime. We'd have beans and corn and peas. We usually had sweet potatoes because we grew our own sweet potatoes. We also grew our own Irish potatoes.
For dessert, they'd make apple pies or walnut cakes. You would just make the walnut cake like you were making any cake. Then just flour your walnuts so they won't sink to the bottom of the cake.
I still have Christmas dinner today. I have on daughter and she's got three children. They're usually here at Christmas, but if they don't come, I still have my Christmas dinner. "
—"A Foxfire Christmas"
—-
I know November is over, but I have a few more giveaways up my sleeve 🙂 For a chance to win a copy of "A Foxfire Christmas" leave a comment on this post. *Giveaway ends Friday December 6, 2019. You can jump over to the Foxfire website to pick up your own copy of the book.
If you're looking for something to jump start your Christmas merry making I have just the thing. I might be a little bit prejudice, but I highly recommend Pap and Paul's cd "Songs of Christmas." You can pick it up here.
Tipper
p.s. The winner of the "Foxfire 2" book is Michelina McCann who said: "Black sheep are on my bucket list as my BBF spins and might just whip up a pair for ny black sheep – my hard working hobby farmer hubby for our cold NE winters! I'm sure there's a project or two in Foxfire two for him to work on this winter! Thanks!"
Michelina send your  mailing address to me at [email protected] and I'll send you the book!
Subscribe for FREE and get a daily dose of Appalachia in your inbox