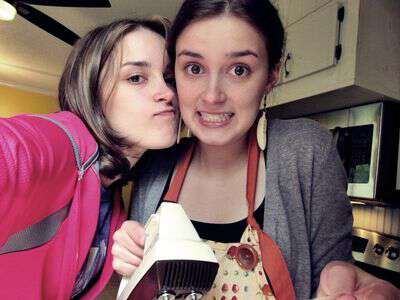 The last week has been a busy one for us and I've been plum tuckered out to say the least. The girls were feeling bad for me and asked if they could do something special to help me out for Mother's Day. I said "SURE! I always make a recipe to share on the Blind Pig on Mondays and I've been so busy the last 2 weeks that I haven't had time to make something for this Monday. How about you make an old fashioned strawberry shortcake? I can share it on the blog and I can eat it for my Mother's Day treat."
The girls agreed to help. Chatter decided she'd do the cooking and Chitter could document the whole process for the blog. Chatter found a recipe she liked in my Southern Living Cookbook.
Strawberry Shortcake
1 quart strawberries sliced
1/2 cup sugar
2 cups plain flour (all purpose)
1 tablespoon plus 1 teaspoon baking powder
1/4 teaspoon salt
1/4 cup sugar
1/2 cup butter cut into small pieces
1/2 cup milk
2 large eggs separated
1/4 cup sugar
Sprinkle sliced strawberries with 1/2 cup sugar-stir. Cover and chill.
Combine flour, baking powder, salt, and 1/4 cup sugar.
Cut butter into flour mixture using a pastry knife until the mixture is crumbly.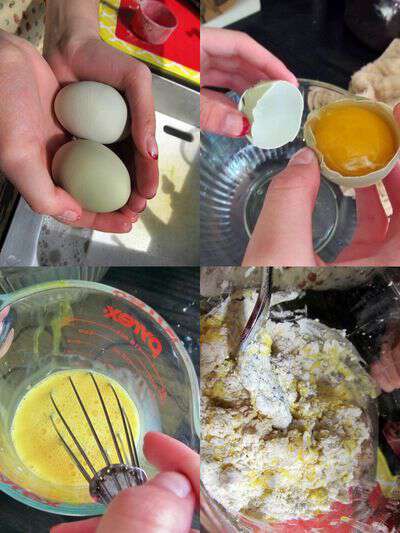 Combine milk and egg yolks-beat well. Add to flour mixture and mix with a fork until a soft dough forms.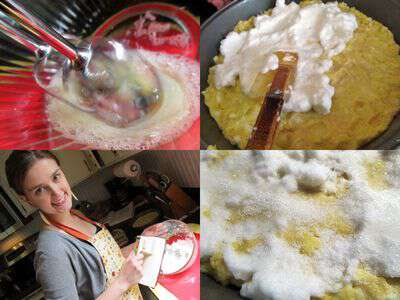 Divide dough into 2 halves. Press each half into a greased 9 inch cake pan. The dough is sticky-you can wet your fingers to make it a little easier to pat down.
Beat reserved egg whites until stiff. Half egg whites and gently spread over each dough layer. Sprinkle egg whites with 1/4 cup sugar.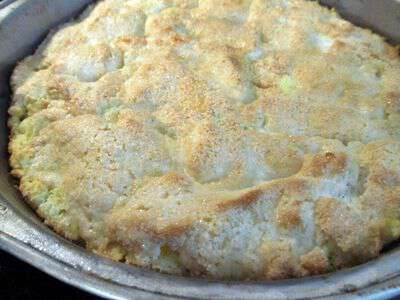 Bake at 450 for 8 minutes or until golden brown. Allow cakes to cool on a wire rack.
While the cake is baking, whip up some homemade whipping cream or get your store bought whipped cream ready to use.
If you'd like to serve the entire cake at a meal: place one cake layer on a serving plate and spread half of the whipped cream over layer and arrange half of the sliced strawberries on top. Repeat with other layer.
Since we knew we wouldn't eat the cake all at once-we decided to add the whipped cream and strawberries to each slice of cake as we cut it. That way the cake wouldn't get soggy.
Adding the beaten egg whites sprinkled with sugar to the top of the dough really gives the cake a nice crunch which contrasts with the soft berries and creamy topping.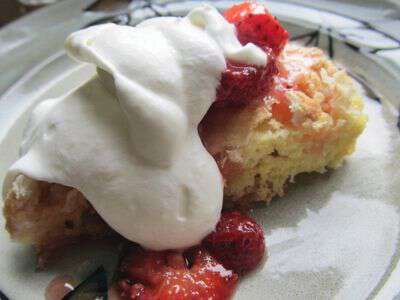 Strawberry Shortcake is one of the finer things in life and having 2 cute girls make it for me makes it even nicer.
Tipper