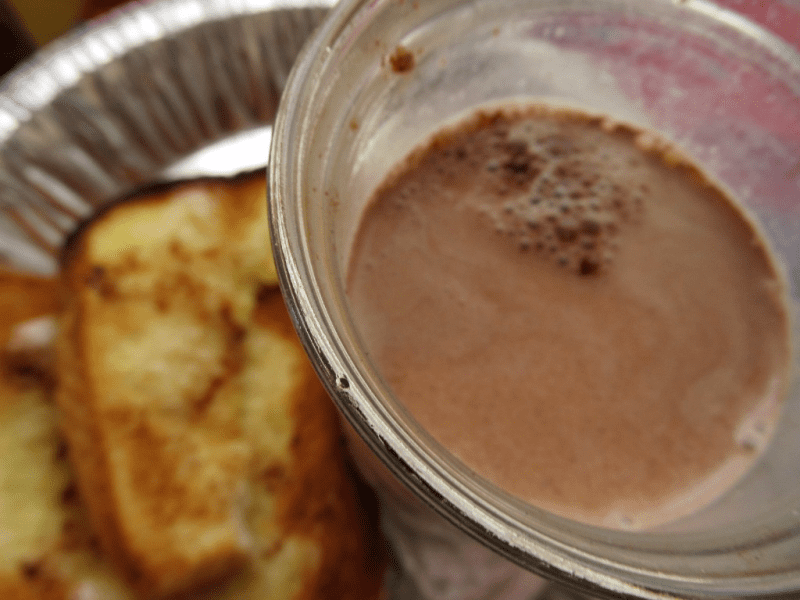 Some families seems to go from one sickness outbreak to another. Thankfully the Blind Pig bunch stays on the healthy side of things. However, recently the girls have been feeling puny. Two days in one week Chatter and I found ourselves sitting in the doctor's office. We reminisced about doctor visits of days gone by while we sat and waited.
We giggled over the way Chatter and Chitter used to fight their doctor even when they weren't sick and about how I wouldn't let them play with any of the toys for fear of germs. I pointed out a picture in the waiting room and told Chatter the picture was at the old office, the one I took them to for their very first check up when they were only two weeks old.
Hopefully the girls are now on the mend. But during their sickness I was reminded of how when you're sick you find yourself wanting certain things to eat. One typically doesn't have much of an appetite when they're sick so I suppose that's part of it. For me, when I'm feeling under the weather, I find myself wanting the things Granny fed me when I was sick as a child.
I want cinnamon toast and chocolate milk. I want ice-cream of any sort or fashion. I want a cold sprite or a tall glass of cold water with a straw.
Some folks would have you think every sick person in Appalachia heads out to the still in the backyard for something to make them feel better. The truth is much more mundane than that-like I said cinnamon toast and chocolate milk.
Tipper
Appalachia Through My Eyes – A series of photographs from my life in Southern Appalachia.