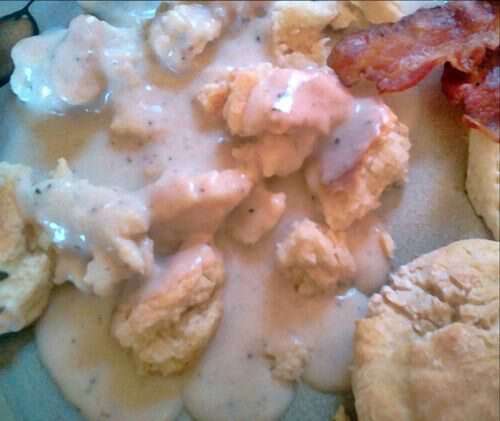 As The Deer Hunter and I fixed our plates for supper last night-I realized there was a MAJOR compatibility issue in our relationship. I'll never know how I managed to overlook the problem for the last 19 years. For whatever reason, after a long day at work with everyone reaching over top of each other to pile food on their plate-there the discrepancy lay-as plain as the nose on my face.
When eating biscuits and gravy-I tear my biscuit into little pieces before dousing it with gravy-The Deer Hunter splits his biscuits in half before adding the gravy.
Now I'm left wondering-who taught me to tear my biscuit into little pieces? Who taught The Deer Hunter to be so neat with his plate of gravy? Will our relationship survive this or will it be an impasse we can never get over?
Please let us know-are you a biscuit tearer or a biscuit splitter?
Tipper
Appalachia Through My Eyes – A series of photographs from my life in Southern Appalachia.