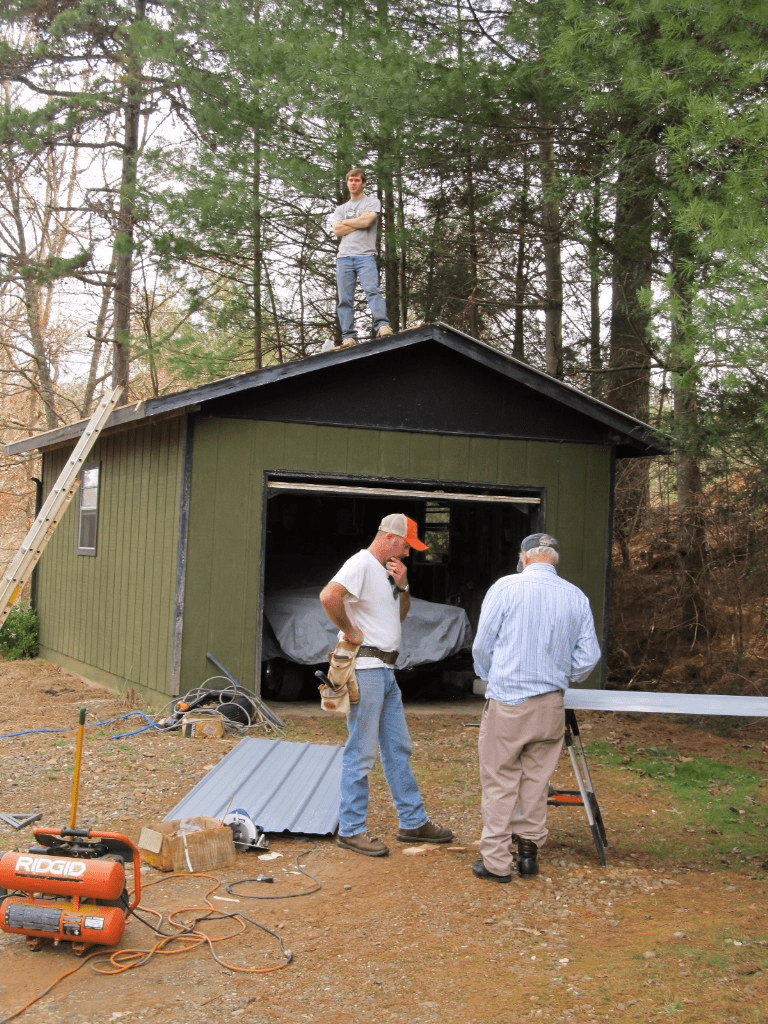 working, working bee noun A gathering of neighbors to help a family with such activities as house raising or corn shucking, the labor often being followed by a meal and entertainment provided by the family being assisted. The gathering might also be held to perform a public works project or to help a destitute family.
——————–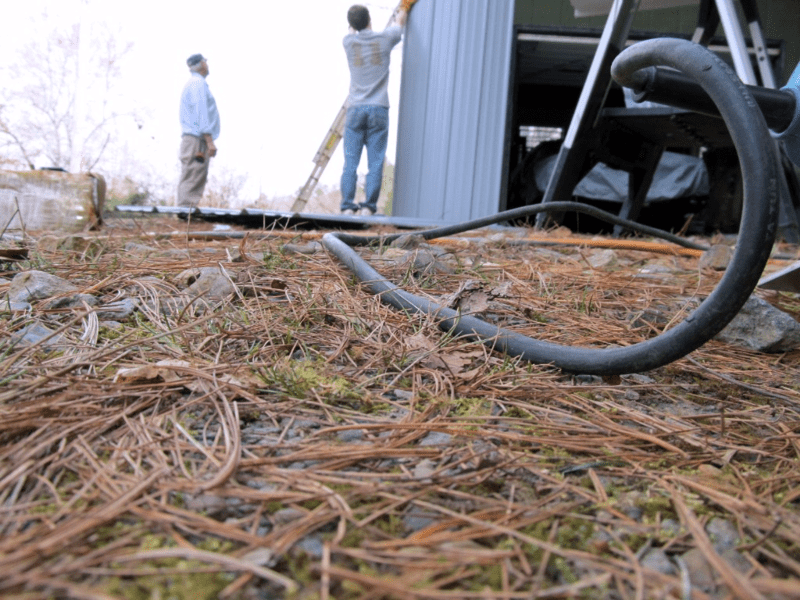 Ben (my nephew) is home from college for Spring break and last weekend found him and The Deer Hunter helping Pap re-roof Pap's garage.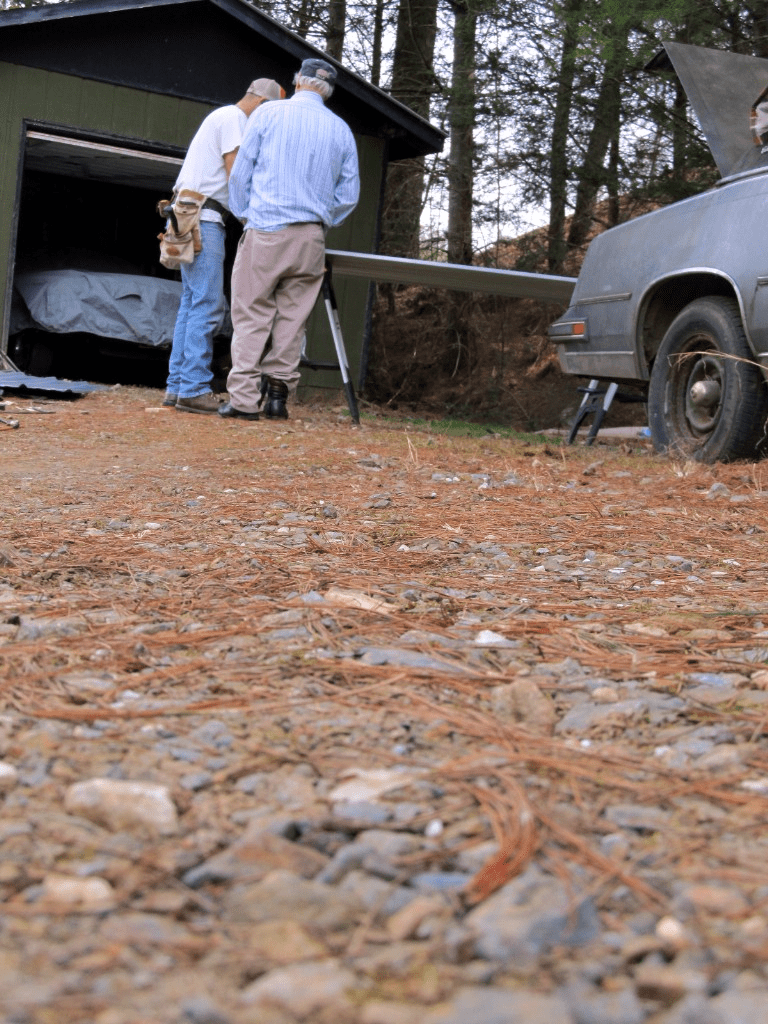 Seems like I was in high school when Pap built the garage. Steve helped Pap build it back in the day so he could put his car in it. In more recent years it has held Ben's prized 1980 Monte Carlo.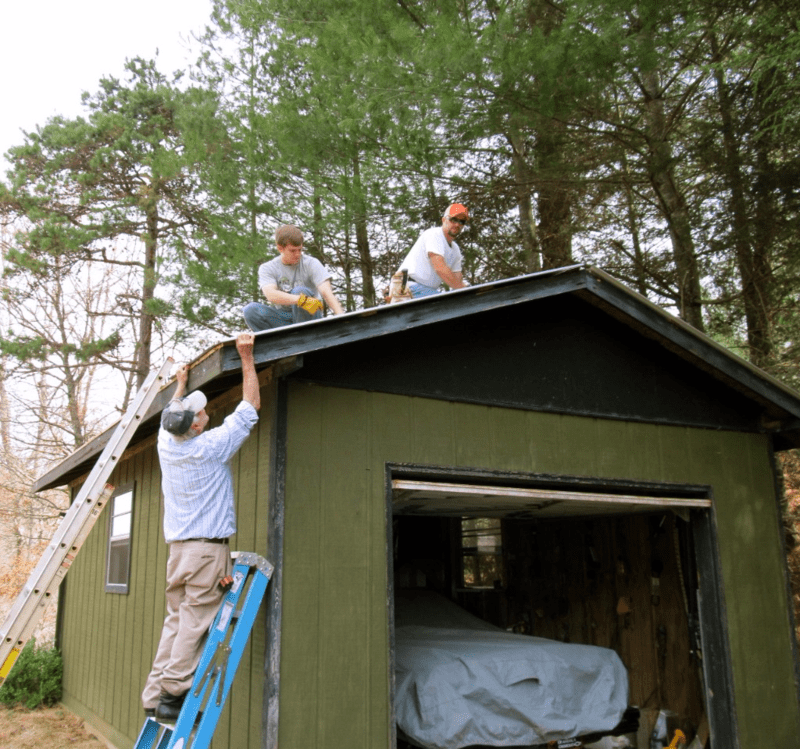 The girls think the car is so cool. I'm thinking if they'd ever drove it they wouldn't think so.
The Monte Carlo was Granny's car back in the day. I remember driving it in Atlanta traffic one time when I took Pap to see a heart doctor-I swore if I ever got back home alive I'd never drive that piece of junk again-and I honestly don't think I ever did. Of course I was only a teenager so I was very dramatic in those days the car probably wasn't as bad as what I thought it was. And I guess Ben restoring the car with jet black paint and a red interior adds to the cool factor.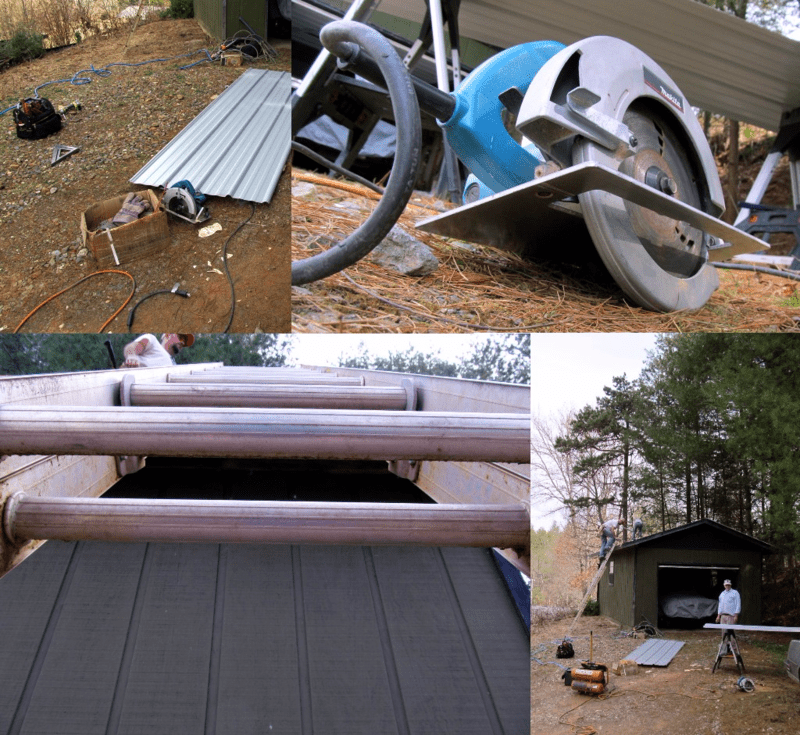 I like the whole working bee thing. Any sort of hard work is made easier when other hands share the load.
Tipper