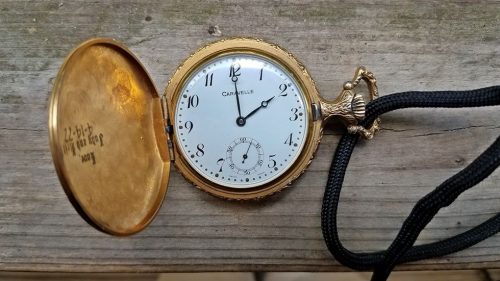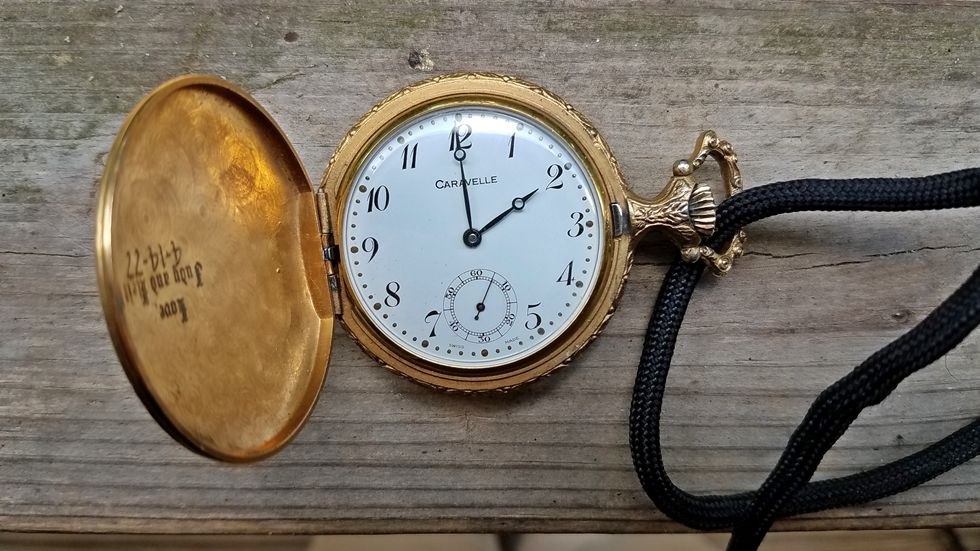 The other day Granny, Paul and I were talking about a clock she used to have that a man down the road made for her. Our conversation got me to thinking about clocks and how they've changed since I was a kid.
I've read that watch sales are way down because everyone has a cell phone to check the time of day with.
I know more than a few kids who never learned to tell time by a clock with hands, because they've never needed too.
Back in the day, there was much folklore about clocks. One can see why: clocks tick off the seconds, minutes, and hours of our lives. Reminds me of those old movies where a clock face is shown with the hands going round and round, faster and faster, to symbolize the passing of time or the reverting of time.
Clock folklore:
A clock will stop at the hour it's owner dies (click here for my favorite story and song about this one)
When someone dies all the clocks in the home must be stopped to prevent another death from happening
If a clock stops at midnight someone will soon die
If a clock stops and you cannot get it to run someone in your family will die
Lots of death uh?
Then there's the folklore that mentions a certain time of day, usually midnight:
If the cows are lowing at midnight a death is near
If you have clothes on the line on New Year's Eve they can blow death into the house
If a rooster crows at midnight a death is near
If you kill a rabbit at midnight in a graveyard you can carry it's foot for good luck
At midnight on Old Christmas Eve all the barnyard animals kneel down
Water turns to blood at midnight on Old Christmas Eve
A rooster crowing at midnight means bad weather is coming
Again a lot of death!
If you've got more clock folklore please leave a comment and share.
Tipper
Subscribe for FREE and get a daily dose of Appalachia in your inbox