Today's guest post was written by Ethelene Dyer Jones.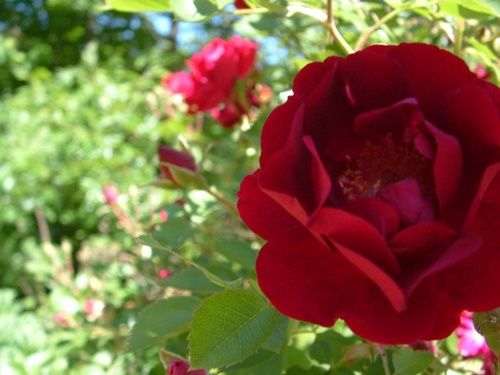 "Tracing the Evolution of Mothers' Day—a Day to Honor Mothers" written by Ethelene Dyer Jones
Mother's Day, 2019, will mark the 111th year since its first observance in Grafton, Virginia's Methodist Church on May 10, 1908. It was a day that Anna Jarvis worked hard to get established. However, honoring mothers on a day set aside to do so goes back beyond this Grafton, Virginia beginning. Let us look at some interesting history of the day.
Celebrating mothers and motherhood can be traced back to ancient Phrygia, Greece and Rome.
In Phrygia (in the major city of Anatolia, now located in present-day Turkey) the people worshiped a goddess named Cybele. She was believed to be the "Moher of the Gods." Venerating her led to earthly honoring of mothers because of Cybele's good treatment of the gods she mothered. The Phrygian Empire, located south of the Dead Sea and west of the Taurus Mountains and the Mediterranean Sea was a prominent governmental entity beginning about 1570 BC.
Mothers were also honored in the ancient Greek Empire, with dates and varying periods from about 753 BC to 27 BC. They honored mothers because of their belief in the goddess, Rhea," Greek name for "Mother of the Gods."
Next came the Roman Empire. Phrygia (and also ancient Greece) were conquered by the Romans in 148 B. C. The Romans, already with many gods, adopted the Phrygian Mother of the Gods, Cybele, which they named "Magna Mater" –or "Great Mother." Because of this goddess's excellent treatment of the gods believed to be mothered by her, the Roman Empire also set up a day to honor mothers.
Many of the European countries that sent settlers to the United States after Columbus discovered America in 1492 already had a day for honoring mothers. But with the hardships of the frontiers in America, and the burden of work to establish colonies, our early American citizens did not take the time to set aside a special day yearly to honor mothers.
It became then, the work of two American women, in the 19th and 20th centuries, to promote a day for mothers. Consider first Julia Ward Howe (1819-1910) who wrote the words to our national hymn, "The Battle Hymn of the Republic." Distressed by the suffering mothers endured during the Civil War, and the Franco-Prussian War, she began to promote what she called "Mother's Peace Day" as early as 1870. She wrote letters, sought congressional approval, and even sent many letters abroad to seek to get approval for and participation in this special day. She proposed June 2 for the day to promote motherhood, womanhood, and peace. She traveled to London in 1872 to promote an International Women's Peace Congress. In America, in Boston, she did manage to get a day set aside and it was celebrated June 2, 1872. This Mother's Day of Peace, held spasmodically in several of the states, did not continue, however. But it helped to lead to a second woman's efforts to establish Mother's Day much as we know it today.
Ann Marie Reeves Jarvis, an Appalachian Mother, had started a "Mother's Friendship Day" in 1858 to help improve the conditions of women in Appalachia, and elsewhere throughout America. She put great emphasis on sanitation practices and clean-up after the Civil War, jobs that mothers were often the leaders in accomplishing. This, as Ms. Howe's "Mother's Peace Day" did not make a nation-wide observance, and Mrs. Jarvis died in Philadelphia on May 9, 1905. But her single daughter, Anna Jarvis, who had made the decision not to get married so she could take care of her ailing mother, with the agreement and support of her sister, Elsinore, began to campaign for a day to honor mothers. Anna Jarvis felt that children in America did not appreciate mothers who had sacrificed so much time and energy to rear children. She wrote letters, talked with officials, and in general did wide promotion for the Mother's Day Observance. She was successful, and the first official Mother's Day in America was held in Grafton, West Virginia in the Methodist Church on May 10, 1908 to honor Anna's mother, Mrs. Ann Marie Reeves Jarvis. If you ever visit Grafton, VA, go to the "Mother's Day Shrine" which commemorates the place in America where Mothers' Day began. The day's observance was successful, and Miss Anna Jarvis kept promoting wider participation. Philadelphia, where Mrs. Jarvis died, also had a Mothers' Day observance that year. It was at the church there that pots of white carnations were set on the church stage. All mothers present and honored that day could pick a bloom from the plants to take home with them. With the publicity and letters sent by Anna Jarvis, soon the special day became more wide-spread.
The first Mothers' Day Proclamation was issued by the Governor of Virginia in 1910. Oklahoma's governor issued a proclamation the same year, and in immediate years following, all states were observing the day. On December 12, 1912 the Mothers' Day Association International was formed to promote and encourage the event. And in May, 1913, the US House of Representatives unanimously adopted a resolution for Mother's Day. That was followed by President Woodrow Wilson's signing the bill on May 7, 1914, and declaring the second Sunday in May as observance of "Mothers' Day. Ever since 1914, the day has been held on the second Sunday in May.
Not too long after the first observance in West Virginia, Miss Anna Jarvis, who then lived in Philadelphia, went to a restaurant, owned by her friend, John Wannamaker, to eat. She ordered a salad. When the waitress brought it to her, she said, "Enjoy your "Mothers' Day Salad." Angered, Ms. Jarvis dumped the salad on the floor. She then noticed signs about the restaurant also advertising the salad. Thinking of how hard she had labored to get the day approved and observed, she was highly offended that her friend would commercialize the day. Imagine what Ms. Jarvis would think of present-day commercialization of the day. Statistics show that Mothers' Day heightens sales for gifts, cards, candy, special treats for mothers; and the second Sunday in May gives the highest statistics for "eating out" than any other day in the year.
At my home church of Choestoe, Union County, Blairsville, Georgia, my pastor during my "growing up years, from my age six, through my first two years of college, Grover and my marriage (Dec., 1949) and until after Grover's ordination to the gospel ministry (1951), Pastor Rev. Claud Boynton had very special Mother's Day services. Children would recite special Bible verses on love and especially the commandment to "Honor father and mother." We also would memorize recitations and poems to honor mothers. And a custom was to always wear a flower—a rose or carnation, if possible. This was for both men and women, boys and girls in church attendance. A red flower indicated that the mother was still alive; a white flower honored a mother who had passed on. And after we got new Baptist hymnals, changing from the dark-green "Broadman Hymnal" we had practically worn out from years of use, we sang the hymn "God Give Us Christian Homes." Both words and music were written by by Dr. B. B. McKinney (1866-1956). The third verse was never left out, no matter the Sunday of the year we sang the hymn, and certainly not on Mother's Day the second Sunday in May. Third verse words are:
"God give us Christian homes!
Homes where the mother, in caring quest,
Strives to show others Your way is best,
Homes where the Lord is an honored guest,
God give us Christian homes;
God give us Christian homes."
I lost my mother, Azie Collins Dyer, to death on Valentine's Day, February 14, 1945. I was 14 years of age at the time. I felt bereft–so young to lose a mother. But I am ever grateful for the 14 years I had her as beloved mother and mentor. Mothers' Day 1945 and since, I have worn a white flower to church.
—-
I hope you enjoyed Ethelene's wonderful post as much as I did! I'm very thankful The Deer Hunter and I can both still wear red flowers in honor of our mothers.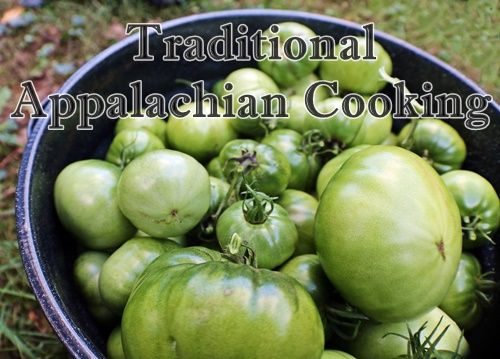 Come cook with me!
MOUNTAIN FLAVORS – TRADITIONAL APPALACHIAN COOKING
Location: John C. Campbell Folk School – Brasstown, NC
Date: Sunday, June 23 – Saturday, June 29, 2019
Instructors: Carolyn Anderson, Tipper Pressley
Experience the traditional Appalachian method of cooking, putting up, and preserving the bounty from nature's garden. Receive hands-on training to make and process a variety of jellies, jams, and pickles for winter eating. You'll also learn the importance of dessert in Appalachian culture and discover how to easily make the fanciest of traditional cakes. Completing this week of cultural foods, a day of bread making will produce biscuits and cornbread. All levels welcome.
Along with all that goodness Carolyn and I have planned a couple of field trips to allow students to see how local folks produce food for their families. The Folk School offers scholarships you can go here to find out more about them. For the rest of the class details go here.
Subscribe for FREE and get a daily dose of Appalachia in your inbox