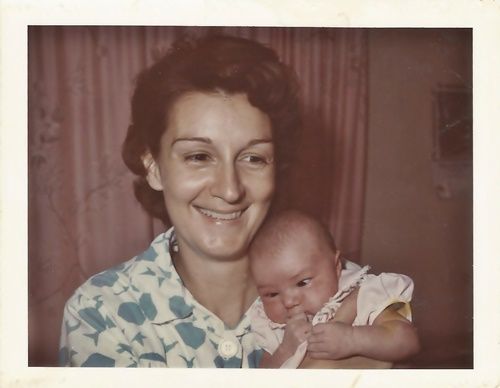 Granny and a three day old Tipper
In Appalachia Mother's Day is bouquets of flowers for the kitchen table along with hanging baskets and potted plants for the porch and yard. It's mothers crying tender tears as they ponder on the love being showered on them by those they love most.
Mother's Day in Appalachia is mothers offering to pitch in and help with the festivities while being shooed back to the couch or the porch to rest on their special day.
The day is full of remembering mothers who have gone on while holding on tightly to those who may soon take leave of this ole world. Mother's Day in Appalachia is full of handmade cards and fistfuls of flowers from the yard gifted by the young who can't fully understand what their mother will mean to their lives.
—-
Happy Mother's Day to all the Mothers who read the Blind Pig and The Acorn. Your families and the world are better off for having you.
Tipper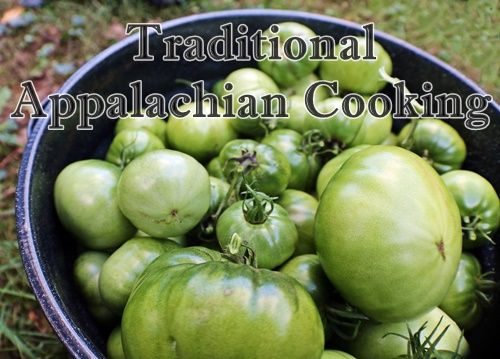 Come cook with me!
MOUNTAIN FLAVORS – TRADITIONAL APPALACHIAN COOKING
Location: John C. Campbell Folk School – Brasstown, NC
Date: Sunday, June 23 – Saturday, June 29, 2019
Instructors: Carolyn Anderson, Tipper Pressley
Experience the traditional Appalachian method of cooking, putting up, and preserving the bounty from nature's garden. Receive hands-on training to make and process a variety of jellies, jams, and pickles for winter eating. You'll also learn the importance of dessert in Appalachian culture and discover how to easily make the fanciest of traditional cakes. Completing this week of cultural foods, a day of bread making will produce biscuits and cornbread. All levels welcome.
Along with all that goodness Carolyn and I have planned a couple of field trips to allow students to see how local folks produce food for their families. The Folk School offers scholarships you can go here to find out more about them. For the rest of the class details go here.
Subscribe for FREE and get a daily dose of Appalachia in your inbox