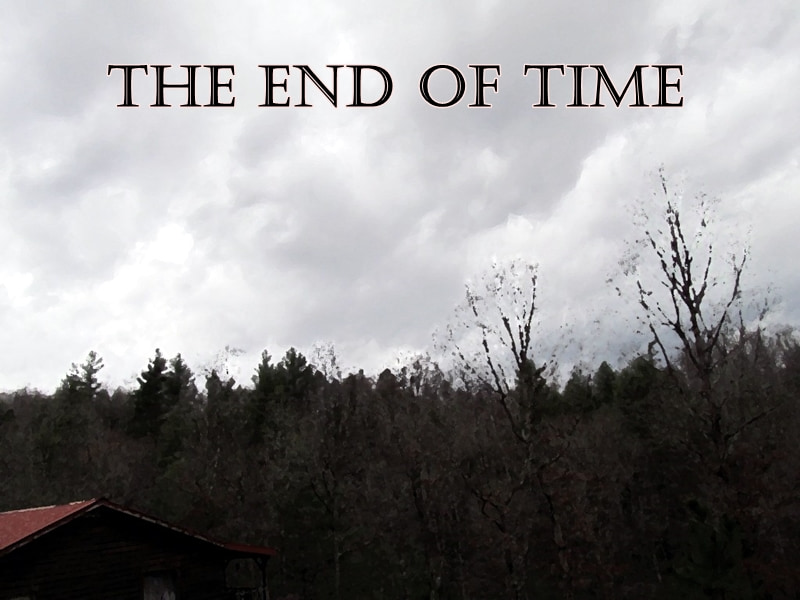 The End of Time. Sounds ominous doesn't it? I've heard about the end of time since I was a small girl.
As a child every time I heard grown-ups talking about the end of time I got scared and a little mad. I mean what if the end of time came before I got to do all the things I wanted to do?
As a middle aged adult I realize the end of time is quickly approaching whether it comes for the entire world at the same time or simply when the day arrives for me to leave this ole world. I can hardly believe I will be 50 years old this year.
As you might guess most of the things I heard about the end of time quickly approaching were of a religious nature. The other day I was reminded of another usage of the term.
I was hurrying about my way. Truthfully I can't really remember what I was doing or what I was thinking about that needed doing. But I do remember clearly the voice in my head telling me not to worry about what ever it was because the end of time could happen and I would have done all this worrying for nothing.
After hearing my head voice I got to thinking about the common usage of the phrase in Appalachia. I perused all of my Appalachian language books and found no mention of the end of time in any of them. I was almost dumb struck. How could not one book have something to say about a phrase that was so common in my life.
Using the end of time in a religious manner is beyond common in my area of Appalachia. Now I'm wondering how common it is to use the phrase in the sort of flippant way the voice in my head used it.
Tipper
Subscribe for FREE and get a daily dose of Appalachia in your inbox