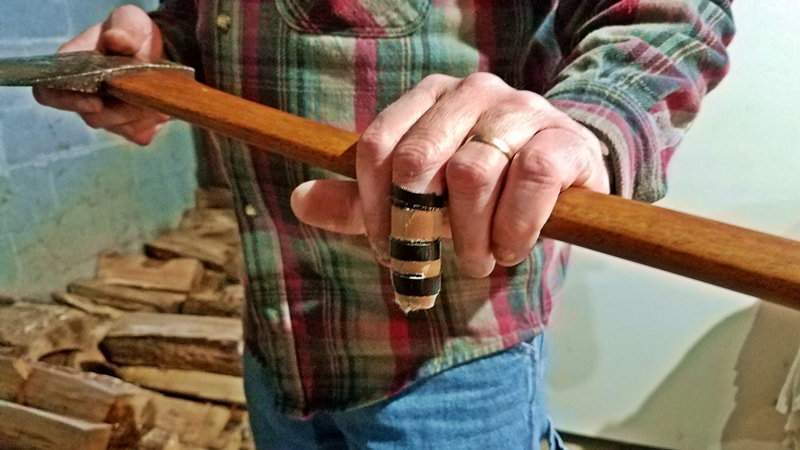 The Deer Hunter cut the blood out of one of his fingers at work last week with a saw. As you can see, he makes his own bandages when needed because they stay on better.
He said he was being stupid stupid stupid and deserved to get cut for doing something he knew better than to do.
I've heard the phrase cut the blood out of my entire life. Some examples:
I was picking blackberries this morning and the briars cut the blood out my legs. I should have worn long pants.
Every time The Deer Hunter sharpens my kitchen knives I cut the blood out of my finger or thumb. The girls say I'm accident prone, I say I'm going to fast for my own good and end up getting cut.
Be careful with that ax, I just sharpened it. If you don't watch what you're doing you'll cut the blood out of your leg or foot before you know it.
I would have never thought of writing about the phrase cut the blood out of, but I saw an entry in my Dictionary of Smoky Mountain English. The entry suggested the usage was relegated to someone getting a whipping that cut the blood out of, but I've heard it used most in relation to accidentally getting cut.
Tipper
Subscribe for FREE and get a daily dose of Appalachia in your inbox