Today's post was written by The Deer Hunter.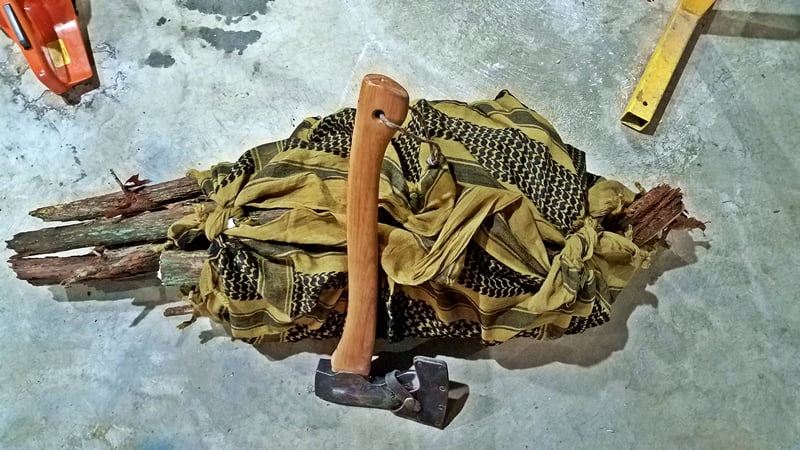 Bundle of freshly gathered rich pine
As a lifelong hunter and outdoorsman, I've long known the importance of fire and knowing how to build one under any conditions. From understanding the difference between tinder, kindling, and fuel, to knowing the best species of tree to source wood from.
I learned at an early age to look for dead, dry wood that is above ground level. Wood lying on the ground absorbs moisture and is harder to get to combust.
Getting a fire started is made easier with the aide of fat wood. Fat wood, or rich pine as its called in my neck of the woods, is created from dead pine.
The resin collects in the lower trunk of the tree or at the base of dead limbs. Small shavings of this material, along with a few splits of it are all that's needed to start a fire that will burn for ten to fifteen minutes while you gather the rest of the makings for your fire. Best of all, rich pine comes from mother nature. Hands down its the very best firestarter I've ever used.
The Deer Hunter
Subscribe for FREE and get a daily dose of Appalachia in your inbox