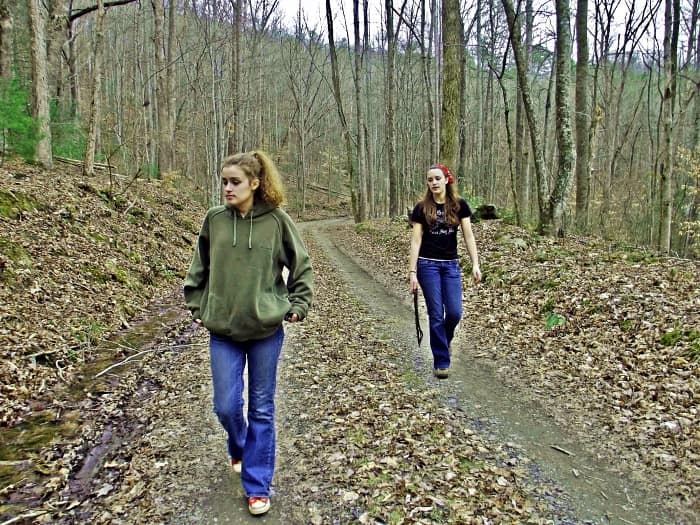 I wrote about the word stog back in 2015, but so many folks commented about the word in yesterday's post that I thought I would revisit it.
stog around, stug around verb phrase To move or go around in a heavy or clumsy manner.
1925 Dargan Highland Annals 247 But they's all skeered to marry Nathe, an' no wonder when he kept stuggin' round the country lookin' like the hind wheels o' destruction. 1967 DARE = to move around in a way that makes people take notice of you (Gatlinburg TN). 1997 Montgomery Coll. (Oliver); He'd go stoggin around the country (Jones).
[OED stog v 2 "to walk clumsily or heavily"; EDD stog v 3 "to walk heavily or awkwardly, to plod"; cf SND stodge; CUD stog; Web3 stog Scottish perh alteration of stodge "to trudge through, or as it through muck and mire"]
—Dictionary of Smoky Mountain English
The photo above is a great representation of the statement I made in yesterday's post about stogging around the Smoky Mountains with Don Casada. The photo was taken in early 2012. We'd spent the day with Don and his sweet wife Susan looking at old homesites and enjoying good fellowship. Here's a post I wrote about a graveyard we visited on the trip.
Stogging is a wonderful word. The very sound it makes as it comes off your tongue brings to mind the action it describes. I grew up with Pap using the word so it's been part of my vocabulary for as long as I can remember.
"He was stogging around out in the woods and came acrosst the most beautiful bunch of daffodils you ever saw, there was just gobs of them!"
---
Last night's video: Testing TIPPER on Appalachian Words and Phrases.
Tipper
Subscribe for FREE and get a daily dose of Appalachia in your inbox