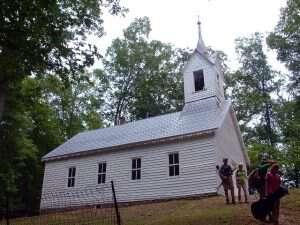 Yesterday morning the Blind Pig family was up bright and early-4:00 AM. Why so early? We had a special trip to make.
A few months ago, Don Casada, sent me a music clip of him singing in the Little Cataloochee Baptist Church (which is part of the Smoky Mountain National Park). He wanted me to hear the acoustical sound the old church has-Don also had a suggestion for me. He thought the church would be a perfect place for the Blind Pig bunch to record a song or two. The only problem being-you have to walk 2 miles each way to reach the church. With Pap's recent heart issues-walking that far was out of the question for him, but Chitter and Chatter were up for the hike and excited about singing in the church.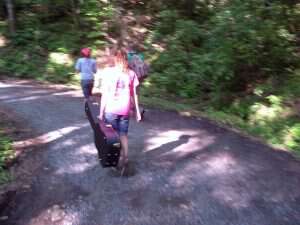 I assumed the girls would sing acapella, but from the beginning-Chatter was adamant she was going to take her guitar. She heeded none of our warnings about how hard it would be to carry a guitar that far.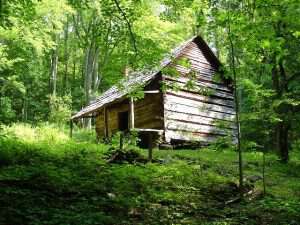 Along the way we visited the Hannah Cabin;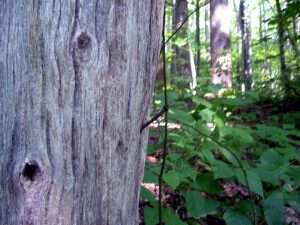 seen traces of the folks who used to live in the area like this old gate post within a row of locust fence posts;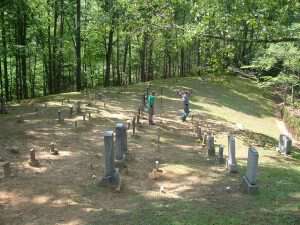 we visited 2 cemeteries to read the epitaphs and wonder at the strong people who once called Cataloochee home;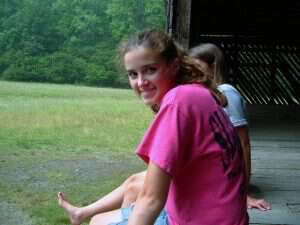 we watched a gully washer of a rain from inside the top of an old barn (thank goodness the guitar was safely back in the car by then);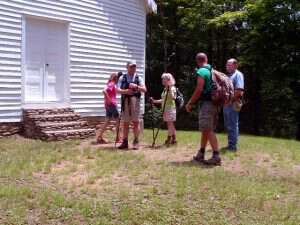 and most of all we enjoyed a day filled with great camaraderie among friends. So was it worth carrying the guitar up hill and down for all those miles? I'm pretty sure we all agree it was!
In the coming weeks I'll have a real treat for you-a video of the girls doing an outstanding performance of an old ballad filmed inside the Little Cataloochee Baptist Church. I promise it'll be worth the wait. *UPDATE Go here to see the video we filmed in the Little Cataloochee Baptist Church of The Pressley Girls.
Tipper