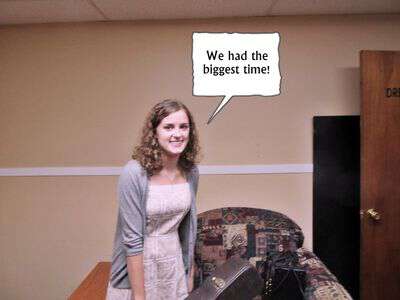 Over the weekend the girls had the biggest time! They performed for a large crowd at the Anderson Music Hall on the Georgia Mountain Fair Grounds.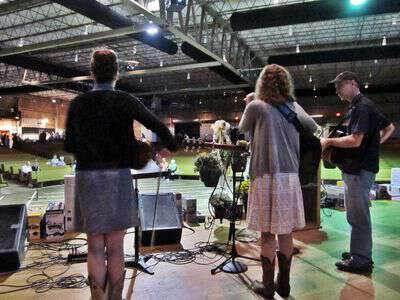 There was an early 8:00 a.m. sound check-it made the girls feel like they were professionals…and it made them a little nervous-the place was already filling up!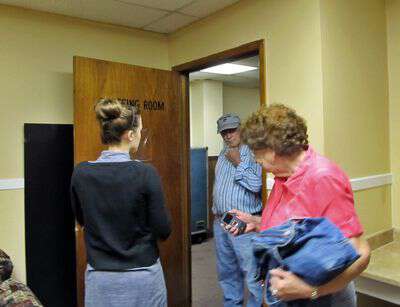 The whole Blind Pig gang was there-even Granny went.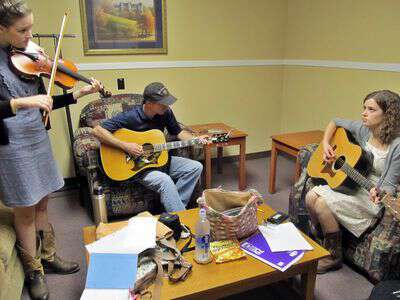 Pap and Granny went to find a seat in the crowd while the rest of us hung out backstage. Paul joked with the girls telling them maybe Merle Haggard had set on the couches before-since he's played at the venue. I said "How about Del McCoury, The Nashville Bluegrass Band-Chitter Stuart Duncan!!" (Chitter's favorite fiddle player is Stuart Duncan)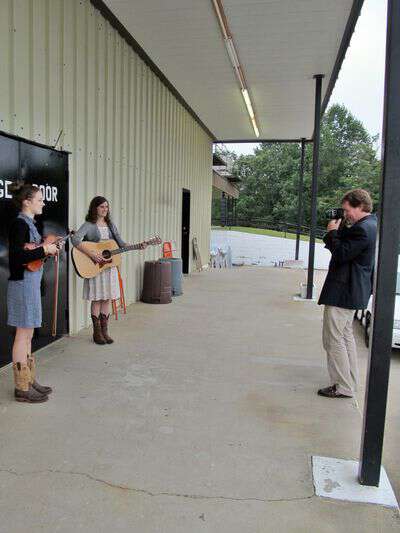 There was Byron-the nicest professional photographer ever! He wanted to shoot the girls by the historic "Stage Door" and he was kind enough to snap a few shots of the girls pretending to take the stage through the black curtains.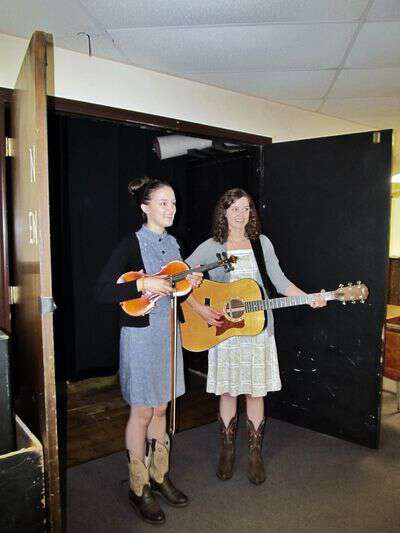 The girls had the biggest time!
biggest time: much fun, enjoyment.
Tipper