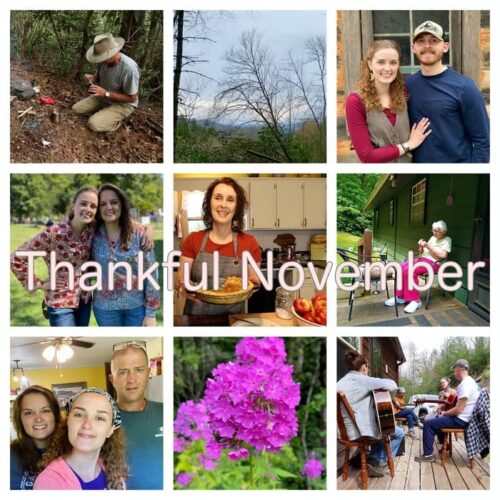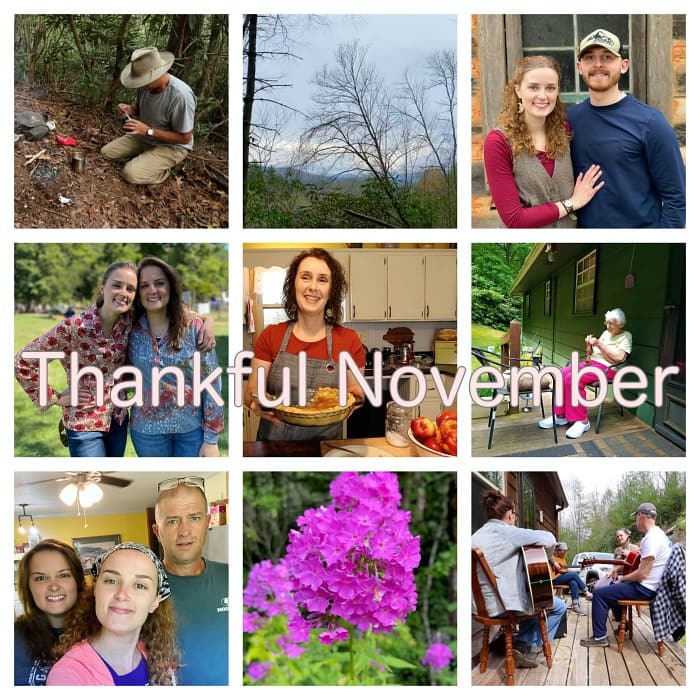 "I always had to stay out of school on hog-killing day to help out, of course. What I enjoyed most was getting the hog's bladder, inflating it with a homemade reed, and turning it into a kickball. You had to blow it up before it dried. It was like a leather ball almost. Some of the men turned bladders into tobacco pouches to keep their tobacco fresh and moist.
Sam Gates, Mountaintown District, Gilmer County, Georgia – "Smokehouse Ham Spoon Bread & Scuppernong Wine"
---
I've never got to experience a hog killing day, but would like to. Pap told me many stories about the days when his family would kill hogs. He said it was the best eating of the year.
Here's some posts related to hog killing from the Blind Pig and The Acorn archives.
Today's Thankful November giveaway is a used copy of "Smokehouse Ham Spoon Bread & Scuppernong Wine" by Joseph E. Dabney. To be entered in the giveaway leave a comment on this post. *Giveaway ends December 2, 2021.
---
Last night's video: How to Make a Traditional Appalachian Apple Stack Cake.
Tipper
Subscribe for FREE and get a daily dose of Appalachia in your inbox