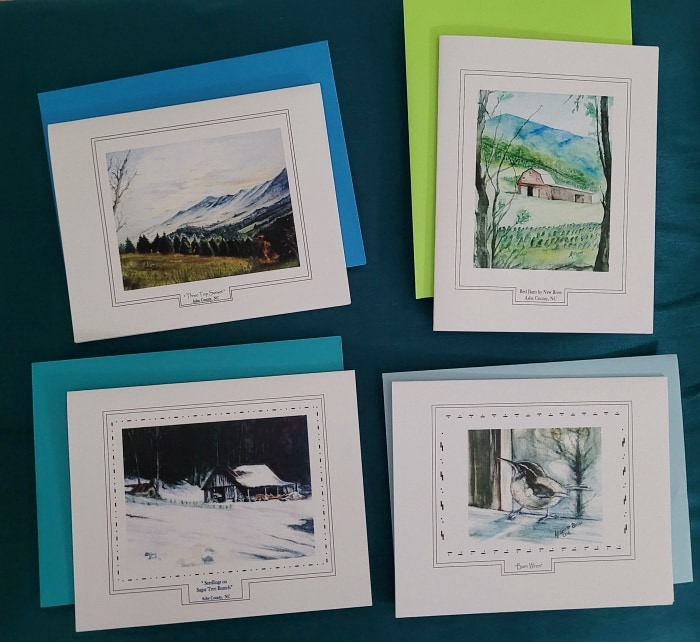 Blind Pig reader Allison Britt is a wonderful artist. A few years back she sent me an amazing hand drawn photo of Pap. I've had it in my living room ever since.
Allison has generously donated a set of four note cards for my Thankful November giveaway series. As you can see from the photo above they are just beautiful.
To be entered in the giveaway leave a comment on this post. *Giveaway ends December 3, 2021.
---
Winners
The winner of Sidney Saylor Farr's "More Than Moonshine Appalachian Recipes and Recollections" is Ron Bass who said: "Growing up we killed 5-6 hogs each year. It was a 3 day affair, 1 to get everything ready 1 to kill and process the hogs and 1 to clean everything up and take to a neighbor. All the neighbors would help each other. We salt cured and smoked ours. I love country ham, eggs, grits, biscuits and hot black coffee. It don't git no better."
The winner of the Stamey Creek Creations earrings is Connie Hough who said: "I am amazed at what she does with the rocks I love your blog, it takes me home every time I read it."
Ron and Connie please send your mailing address to me at [email protected] and I'll get the prizes in the mail.