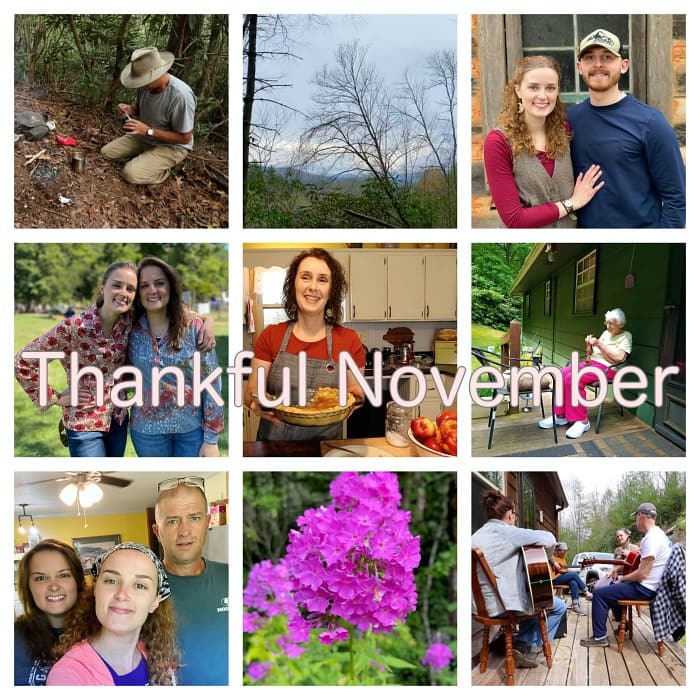 "On Christmas morning our brothers would get up around three or four o'clock in the morning, long before daylight. They always had firecrackers and Peter would get ahold of them firecrackers and away he'd go. He'd shoot a big firecracker off first—beat the neighbors waking everybody up. You never heard such an explosion! I'm surprised Daddy let them buy such stuff, but that was what they liked. "
—Bernice Williams and Burice Bradshaw – "A Foxfire Christmas"
"I remember all of our Christmases were special. My momma would set our plates on the table, and Santa Claus would come to see us in our plates. We usually got an apple, and orange, and some stick candy. That's all we had. Sometimes we would get nuts, and usually Momma would have made a rag doll or some kind of little toy for my sister and me. My Dad would have made the boys a slingshot or a new wagon or a new sled that they could ride down the hill on. I think on Christmas morning would be the most special time when we got up to see what we had in our plates. [The most special gift I ever got] was a time [when] Daddy was real sick and we didn't have anything at all. The neighbors came and they brought us some toys and things they had made. If it had not been for that, we wouldn't have had any Christmas. We had a large family, and the neighbors knew our father was sick. Maybe he had had a tree fall on him or something, and he hadn't been able to get out and work. They brought us some rag dolls for the girls, and some toys for the boys. It made my mama and daddy so happy knowing we would be able to have something.
—Mrs. Lovell – "A Foxfire Christmas"
"I remember one Christmas we begged Mama to hang her stocking up, and the next morning there was a great big old sweet potato in it. Ohhh! Us kids thought that was so funny!"
—Alma Lusk – "A Foxfire Christmas"
As often happens my Thankful November Giveaways are stretching into the month of December. Today's giveaway is a used copy of "A Foxfire Christmas." To be entered in the giveaway leave a comment on this post. *Giveaway ends December 5, 2021.
If you're looking for some Christmas music, be sure to check out Pap and Paul's cd "Songs of Christmas."
Last night's video: Making Russian Tea in Appalachia.
Tipper
Subscribe for FREE and get a daily dose of Appalachia in your inbox