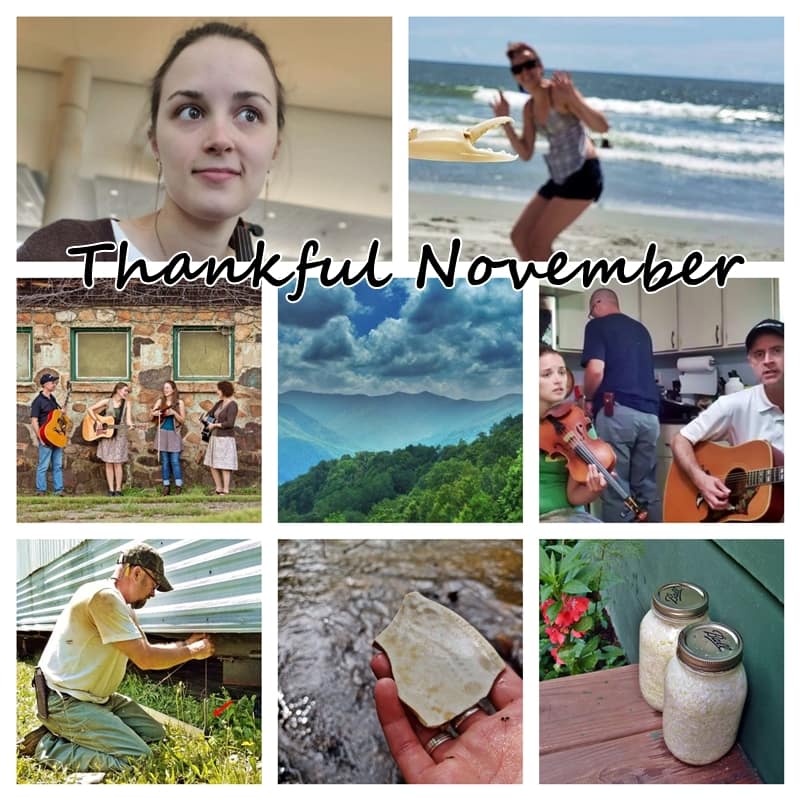 "One of the finest food-connected advertising slogans I've ever encountered adorned jars of a popular brand of cane syrup, Dixie Dew, which was a standard on our family table when I was a boy. Printed on the label affixed to the quart jars were these words: "Covers Dixie like the dew and gives a biscuit a college education."
—Jim Casada – "Wild Fare & Wise Words"
Today's Thankful November giveaway is a signed copy of Jim's book "Wild Fare & Wise Words." The book is filled with tasty recipes and includes more than a few turkey dishes which seems appropriate for Thanksgiving week. To be entered in the giveaway leave a comment on this post. *Giveaway ends November 29, 2019.
Tipper
p.s. The winner of "More than Moonshine" is Gigi who said: "It sounds like I was home there for a minute Tipper. I to had to pluck the feathers off the chicken. Gosh it was so good when momma fixed this. A real treat cause we didn't get this often. So it was special. As they say finger licking good. Thanks Tipper!"
The winner of "Rough Weather Makes Good Timber" is Paula Rhodarmer who said: "It is so hard to think of the pain our ancestors had to endure. It seems like when I am sick I am also motivated to give more to medical missions. There are people in the world today with no real access to medicine for common diseases."
Paula and Gigi-send your mailing addresses to me at [email protected] and I'll get the books to you.
Subscribe for FREE and get a daily dose of Appalachia in your inbox