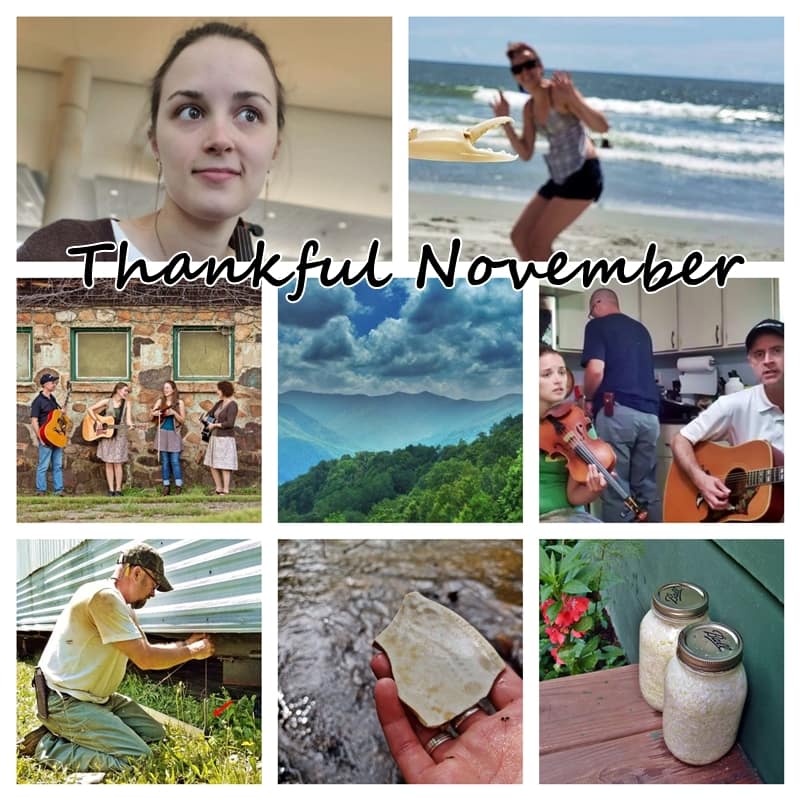 "The sheep which were grown years ago for wool were a smaller and hardier strain then the sheep of today. they weighed only about thirty to forty pounds and were no bigger than an average size dog; yet they were stout little creatures that withstood cold, hunger, and disease in the Blue Ridge and Great Smoky Mountains. But they were also shy, timid animals whose only source of protection from wild animals was to flee in fear. If they were attacked by an animal, they would usually give up and let the attacker kill them. Once they were caught and scared, they just gave up without a fight.
For the most part, these sheep were white, but a few black sheep were born. George Grist, a sheep producer in Rabun County, said, "They were white. They didn't hardly have any black on'em. Back yonder most of'em had a black sheep or two crop out. They wanted that 'cause they'd weave socks and sweaters out of'em and they wouldn't have to dye it." This is a classic example of utilizing what is available. The farmers like to have a black sheep born every now and then, but sometimes superstitions grow around black sheep. Not according to George Grist, who, when asked if he knew of any superstitions replied. "I don't know of any superstitions, but you always heard of black sheep in the family."
—"Foxfire 2″
—-
Pap told me when he was a boy his grandparents raised sheep for wool. I so wish I had asked him more about it.
Today's giveaway is a used copy of "Foxfire 2". To be entered in the giveaway leave a comment on this post. *Giveaway ends November 30, 2019.
Tipper
Subscribe for FREE and get a daily dose of Appalachia in your inbox