Today's post was written by Paul.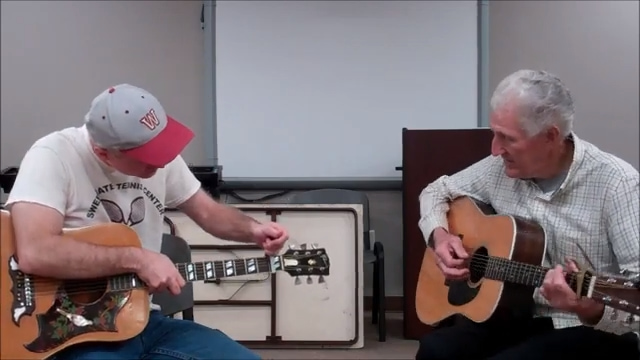 Today I'm sharing another tune I filmed with Mr. Sonny Reighard.
It's a song that Sonny collected at a festival, brought to our area, and popularized. Several local groups now do this song.
If I understood Sonny correctly, he first heard this song at a festival near Bryson City, NC performed by a group from out west. They sang the song about the Arkansas River.
Sonny reworked the words of the chorus so that it is more relatable to listeners in our area.
Not only is the melody beautiful, but I think it's neat that in this song, roles are reversed: It's the lady who feels the tug of wander lust and eventually leaves the 1st person, male narrator, even though she loves him.
In many country, folk, and bluegrass songs, a man leaves a woman because the call of the great-out-there is too enticing to his spirit.
"Ramblin' Man" by Hank Williams, which can be heard on our channel, is a prime example. In "Streamline Cannonball," (which can also be heard on our channel), the speaker or narrator isn't quite sure yet, but it seems most likely that he will leave his woman to ride trains. He devotes far more description to train travel than to his lady, not to mention uses the verb "love" for the wandering life, while only using "like" for the lady.
Sonny absolutely nailed the verses of this song–so much feeling, expression, and melody. We did it a second time in a different key, and I improved my guitar break, not only by going to the correct frets but also by playing a better arrangement of notes. However, I uploaded this first take because Sonny's lead vocal is so perfect.
I hope you enjoyed this song. I don't know who wrote it nor the name of the group that Sonny heard sing it some years ago.
Paul