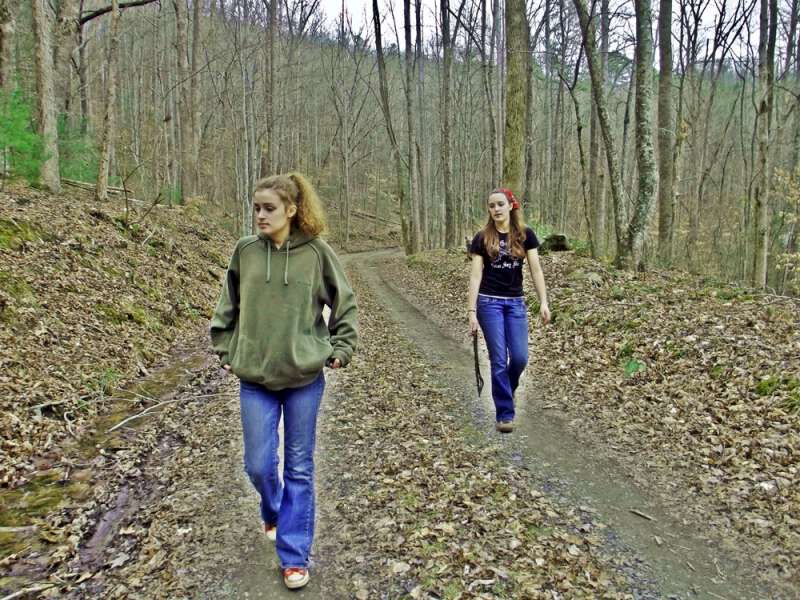 stog around, stug around verb phrase To move or go around in a heavy or clumsy manner.
1925 Dargan Highland Annals 247 But they's all skeered to marry Nathe, an' no wonder when he kept stuggin' round the country lookin' like the hind wheels o' destruction. 1967 DARE = to move around in a way that makes people take notice of you (Gatlinburg TN). 1997 Montgomery Coll. (Oliver); He'd go stoggin around the country (Jones).
[OED stog v 2 "to walk clumsily or heavily"; EDD stog v 3 "to walk heavily or awkwardly, to plod"; cf SND stodge; CUD stog; Web3 stog Scottish perh alteration of stodge "to trudge through, or as it through muck and mire"]
~Dictionary of Smoky Mountain English
A Blind Pig reader inquired about my use of the word stogging in a recent post. It's a word I've heard and used all my life. I never gave any thought to stogging being an Appalachian word until I read the comment.
The usage of the word stoggin(g) that I'm familiar with, is identical to the description in the entry from the Dictionary of Smoky Mountain English.
Stogging is a wonderful word. The very sound it makes as it comes off your tongue brings to mind the action it describes.
"Last night I heard him stogging around out in the yard. I figured he had come home half lit again. But he'd stuck his boot right in the bucket the children had been playing mud pies with."
Tipper