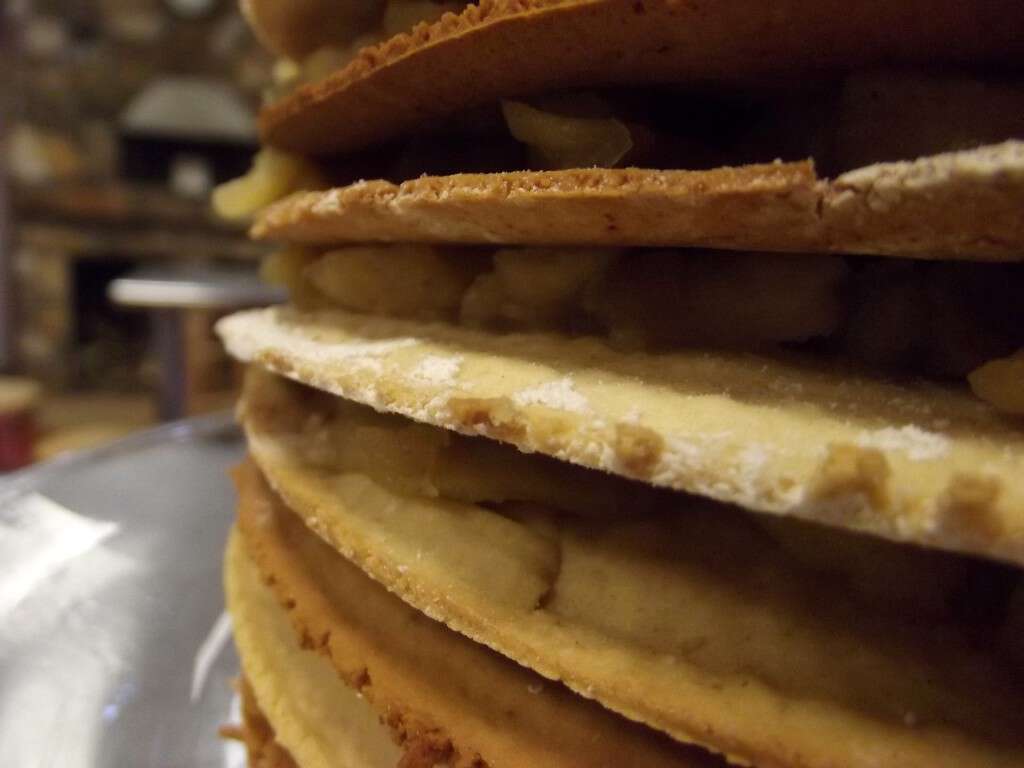 "Christmas was a big time for us. We would make stack cakes. They would be in real thin layers and we would get dried fruit, cook it, and put it in between the layers. My mother would stack them up and put them in a high lard can. She'd close them up until Christmas. They were better—moister—after they had set awhile. Mama would bake about four or five of these cakes at Christmas if relatives were coming. And there would be stalks of bananas hung in the closet at Christmas."
—Lilian Stiner – "A Foxfire Christmas"
—-
Times have certainly changed. Not many folks go to the trouble of making stack cakes these days and bananas are common in most kitchens year round.
For a chance to win a copy of "A Foxfire Christmas" leave a comment on this post. *Giveaway ends Friday December 20, 2019. You can jump over to the Foxfire website to pick up your own copy of the book.
If you're looking for something to jump start your Christmas merry making I have just the thing. I might be a little bit prejudice, but I highly recommend Pap and Paul's cd "Songs of Christmas." You can pick it up here.
Tipper
p.s. The winner of Allison's handmade bird magnet is Dolores who said: "That is one thing I miss since we no longer have a home in NC. My favorites are cardinals. They lived in my forsythia bush. Every time I looked out one was usually at the feeder. I always had a pair or more."
Subscribe for FREE and get a daily dose of Appalachia in your inbox