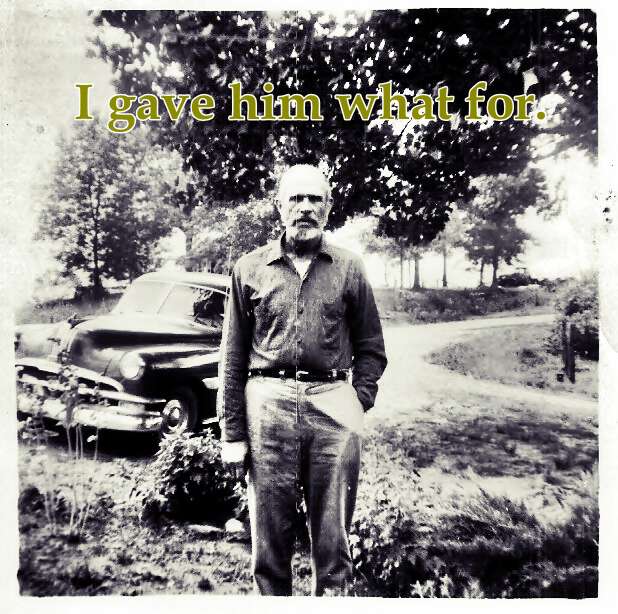 I just finished reading Our Southern Highlanders written by Horace Kephart in 1913. The book documents the lifestyle of the Southern Appalachian People in the early 1900's. I enjoyed most of the book. Of all the subjects covered, the chapters on dialect were the most fascinating to me.
I'm astounded the dialect documented in the book-continues to come straight out of my mouth 95 years later. I'm curious if the dialect is really isolated to Appalachia or if it has a broader base of use across America.
I'm going to share a few phrases from the book that I use and hear often. I hope you'll leave me a comment and let me know if you think they're strange, if you understand what they mean, or if you hear this manner of speech on a regular basis.
It's starting to rain, better get the clothes off the line hadn't you?
Thursday week I'm going to take Mother to the Doctor.
I'd tell a man what for.
They went to Franklin or Hayesville one.
We had a bait of watermelon and it was good!
We're aimin to go to town.
She looks a sight like her Pap.
I better git on.
Be careful or you'll slide up.
I'll be back directly.
Don't much believe the sun'll shine today.
We just point blank got to fix it.
We had one more time.
Sit down and eat some supper.
Jake ain't much on courtin.
Won't you stay a while?
When she fell, she stove up her arm.
We had a good day, for we went on a picnic.
Don't forget to leave me a comment and let me know if you are familiar with this type of speech or if it seems odd to you. I'd like to know if I use the same dialect said to be isolated to the Appalachian region in the early 1900's or if the theory is wrong.
Tipper