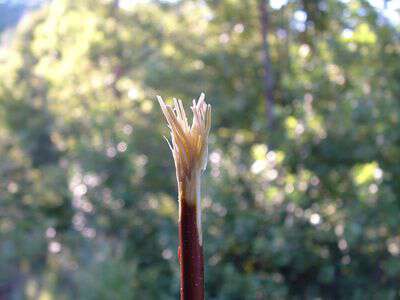 All of you who guessed the stick was an old timey toothbrush were right! Several of you mentioned Grandparents who used such a stick to aide their snuff dipping habit. I have the same connection. I can barely remember my Mamaw using such a stick and in more recent years I can remember seeing one stick out of Pap's shirt pocket.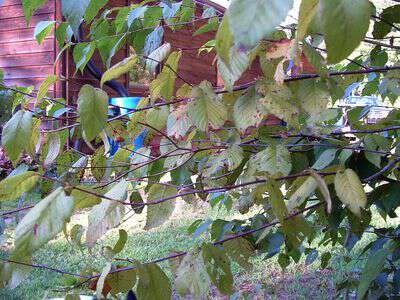 The stick in my photo-came from a Birch tree. Back in the day-there were several different varieties of twig toothbrushes used. This is what the Folk Medicine in Southern Appalachia book had to say about the subject:
Hog-hair toothbrushes were available at a general store, but many people made their own out of twigs of birch, blackgum, sassafras, and willow. The twig was stripped of its bark and one end was chewed to form the brush. A willow twig made a soft brush that was usually discarded after one or two uses. A blackgum twig made a hard brush that was used several times before disposal. Birch made a soft brush and was probably selected because of its sweet taste.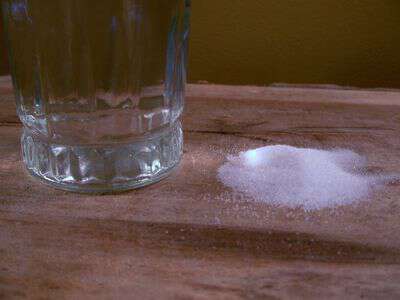 This was what Pap had to say about them:
"Most everyone used twig toothbrushes when I was a child. They'd get a small stick from a blackgum tree about as big as a pencil and use that. As you chewed on the end the wood softened like a brush but didn't fall apart. If you tried to use a Birch twig it would just come apart on you. Out on the porch there'd always be a bucket of water and a wash pan to wash your hands and face in. Usually there'd be 2 or 3 blackgum twig toothbrushes laying out there too. If you were really interested in cleaning your teeth you'd use baking sodie or salt with the brush. People who dipped snuff would keep a stick brush in their pocket along with their snuff. They'd use it to tamp down the snuff in their mouth or to brush off their teeth after they got through with a dip. And a few people would wet their brush good and dip it in the snuff and just stick the whole thing in their jaw instead of packing the snuff down in their lip or jaw.
So now you know what the stick was! If you want to read more about dental hygiene and other medicinal remedies back in the find a copy of the Folk Medicine book. And if you want to know about pulling teeth back in the day check out my post on tooth pulling in Appalachia.
Tipper