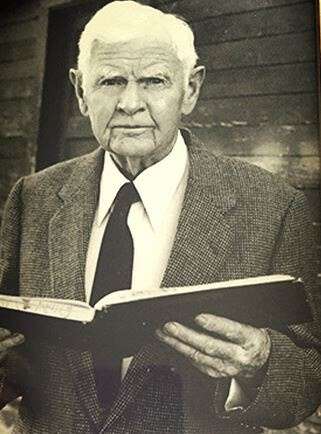 Quay Smathers
When I put the gospel music question out to Blind Pig readers-most of the comments left had something to do with Shape Note Singing. The tradition of Shape Note Singing is sometimes called Sacred Harp Singing.
Here are a few excerpts about the history of Shape Note Singing from one of my all time favorite Appalachian Writers-John Parris.
————————–
Old-Time Shape-Note Singing Still Lives
The heart-stirring voices of the FASOLA singers can still be heard here in the highlands where folks never have lost the feeling of Christian Harmony. They are a unique coterie, practitioners of "do-ra-me" or "fa-so-la" singing, who apply Elizabethan names to the notes of songs made in pre-Revolutionary America and sing them with the help of the 155-year-old "patent notes".
The men and women who came here as pioneer settlers shortly after the American Revolution found much of their spiritual strength in the peculiar gift called fasola singing or Christian Harmony. When they first came their hope was anchored to the axe, the rifle, and the Bible-their trinity for survival.
Camp meetings, held at some central place in a settlement, were introduced and brought a new way of life to the mountains. At such meetings the Gospel was preached two or three time a day. And it was through these meetings that a need for congregational singing, as a means of expressing pent-up emotion, began to make itself felt.
The gift of song as part of their religious services was given to them by a man whose recognition of the opportunity for a contribution to the development of the section came shortly after he had entered on what was to be his life's work-the teaching of singing. The man was William Walker who was known far and wide as "Singing Billy." He was born on Tyger River in Union County, South Carolina, in 1809, and while still a child moved to the Greenville-Spartanburg district.
In indicating the sounds used in his fa-so-la book, each note was represented by a character of differing shape. This made the reading easier for those who had had so little opportunity to learn to read at all. The fa-so-la method, in use by other early song writers, was not entirely unknown in the mountains where before "Singing Billy's" coming a few scattered copies of Sacred Harp, Harp of Columbia and other like books had found their way.
The fame of the singing master, the one called "Singing Billy," and his book, the one called Southern Harmony, was not long in spreading through the southern states, where annual classes of singing school were taught by him or by someone trained by him.
As means of travel improved, the singing classes became regular seasonal events. When crops had been laid by, and before time for the fall harvest, every little community in the mountains had a session of "singing school."
Walker described his method of teaching thusly: "Not more than one in every fourteen can make a musician, but every person has time and tune, more or less, so all may learn to sing."
Whatever social life existed in the scattered settlements, it centered around the old song book, and many a courtship had it's start at the yearly fa-so-la class.
Excerpts taken from My Mountains My People by John Parris
————————–
When the girls were 8 years old we attended one of those singing schools John Parris was talking about-the North Georgia School of Gospel Music. It was a 2 week school where we learned the basics of singing Gospel music-which included the fa-so-la technique.
I know Shape Note Singing continues in my area of Appalachia. The John C. Campbell Folk School encourages the tradition-and this past weekend as the Blind Pig gang was performing at WCU's Heritage Day-just across the way there was an old time Shape Note Singing going on.
Though the tradition continues-my only experience with Shape Note Singing was at the 2 week music school. Hopefully some of you who have more experience-will leave a comment and tell us what you know.
Tipper