Today's guest post was written by Charles Fletcher.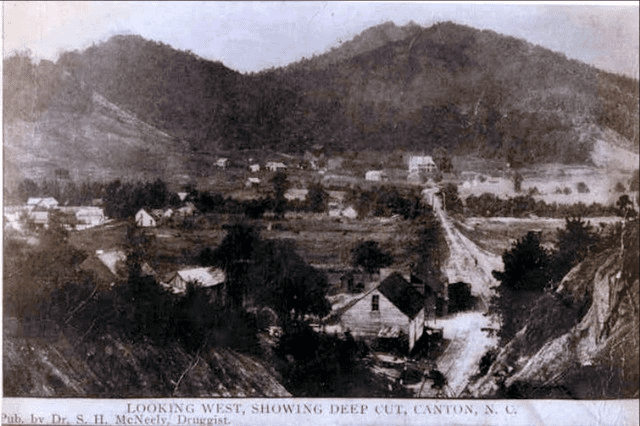 Blackberry Cobbler written by Charles Fletcher
There are many ways to make a cobbler with peaches, apples, pears, blueberries, and even figs but none of these can take the place of the old standby, blackberry cobbler. And to enjoy it the most, you must pick the blackberries yourself.
One of the many chores that my brother, TJ, and I had during the summer months when not in school was picking blackberries. We picked them not only for our table but also to sell to the "city folks." They would pay us ten cents (10¢) a gallon for our berries.
One summer day we were up early, long before daybreak, and we headed to the mountain where the berries were big and plentiful along the edge of the woods. On this day we were going on the side of Pressley Mountain, Grandpa Pressley owned one side and the Patton's owned the other side. Although the Patton's were wealthy, they would take half of your berries if you picked any on their side of the mountain.
We always traveled on grandpa's side but sometimes we did venture onto the Patton side because their berries were never picked. By noon we had our buckets full of big juicy berries. We had about five gallons total. That meant four gallons for sale and one gallon for our favorite cobbler.
It so happened that my little white dog had come along with us to the berry fields. This was okay with us until something strange happened. Without warning, our dog began to run around in circles, barking and crying like he was going mad. This scared the living daylights out of TJ and me. We didn't know what was happening, so we both climbed up a tree where we would be safe from the dog in case he had gone mad. After running around in circles and making a lot of noise he stopped and seemed to be back to normal. We came down from the tree, got our buckets of berries, and went on our way.
We were not far from the main road. Taking it would be a lot easier walk home than climbing back up the mountain. We never gave any thought about being on the Patton side of the mountain. Soon we were down onto the road and on our way home.
Suddenly two of the Patton boys appeared; where they came from we didn't know. They were near twenty years old, and we were not yet in our teens.
They told me and my brother that we had picked the berries from their mother's property and that half of the berries belonged to them. They made us go to their house and took us into the kitchen. There, a woman was working over a hot, wood burning stove. The boys said, "Look here. We have some berries for you to can."
"I don't have time for canning them," she said. Then she gave us permission to leave.
We were on the road again to take four gallons of berries to town to sell for forty cents. Then it happened again. Our dog began another one of his fits. He was running all over the road.
It was very rare to see a car pass by on this road, but one just did happen to come by. Our dog ran in front of the car and it hit him. This killed him instantly.
TJ, my brother said, "Guess the dog is better off". We had lost our little dog but we didn't have to be afraid of the "mad dog" anymore.
Years later, I was told that these fits were caused by the dog having worms in its stomach.
TJ and I had earned twenty cents each, and the whole family had a big blackberry cobbler to eat that night at supper time.
Charles Fletcher
————————-
Hope you enjoyed Charles's guest post as much as I did. Now if only we could find some blackberries at that price today!
Charles has written several books about growing up in the mountains of western North Carolina. If you'd like to purchase any of Charles Fletcher's books-they are available at many of your local book stores-or you can contact him directly at [email protected]
————————-
Tipper