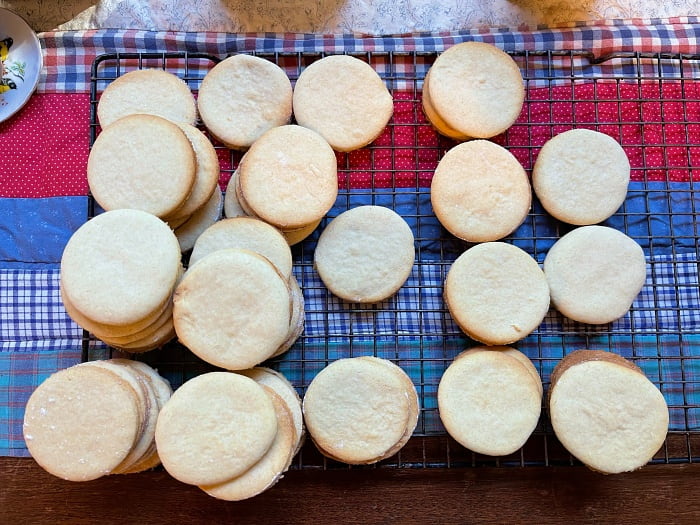 Over the years lots of folks have asked for my tea cake recipe. Since I started making cooking videos even more people have asked about my tea cake recipe.
I always tell them the same thing: I don't have one.
One of the girls' friends used to come stay with us in the summer. She lived in south Georgia and would usually spend a week when she came for a visit. One year she made us tea cakes. We all liked them, but I never made them.
Yesterday I decided it was time I make tea cakes. I found a recipe in one of my favorite Appalachian cookbooks—"Mountain Cooking" by John Parris.
Old Fashioned Tea Cakes
1/2 cup shortening
1 cup sugar
2 eggs
4 cups plain flour
2 teaspoons baking powder
1/2 teaspoon salt
1/2 cup milk
1 teaspoon vanilla
Cream shortening and sugar; add eggs and mix well.
Mix flour, baking powder, and salt and add it to the batter alternately with the milk and vanilla.
Roll dough out to 1/8 inch thickness and cut with cookie cutter or glass. Bake at 350 degrees for 10 to 15 minutes or until the edges began to brown lightly.
The tea cakes turned out nicely. A little more crisp than the ones the girls' friend made, but very good. They are not overly sweet and because of that I suspect they would go well with a cup of tea.
Tipper
Subscribe for FREE and get a daily dose of Appalachia in your inbox