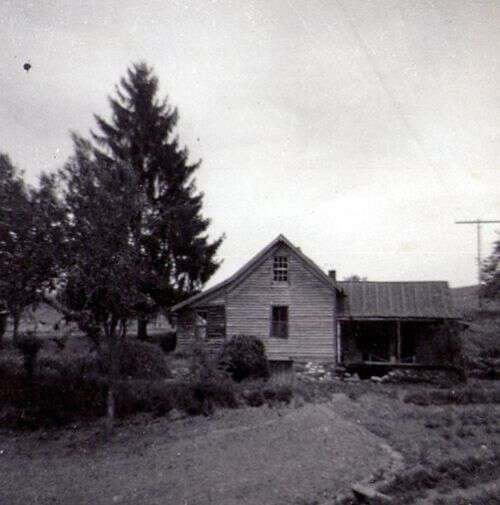 Lord I'm Coming Home was written by William James Kirkpatrick (1838-1921). Kirkpatrick was born in Pennsylvania. His mother was a school teacher and his father was a musician. Kirkpatrick was musically trained from an early age and eventually studied music in Philadelphia. By 1859 Kirkpatrick had published a collection of hymns.
According to Wikipedia:
"In 1861, William Kirkpatrick married his first wife. Not long after the marriage, he enlisted in the 91st Regiment of the Pennsylvania Volunteers as a Fife-Major. This lasted until October 1862, when under general orders, the position was terminated. He returned to Philadelphia and supported his wife by working in carpentry. Over the next 11 years, Kirkpatrick was elected lead organist for the Ebenezer Methodist Episcopal Church, studied the pipe organ, continued in vocal lessons, and began publishing more and more hymns. It was also during this time that he was introduced to John R. Sweeney. They soon became partners in their musical careers. The death of Kirkpatrick's wife in 1878 acted as a catalyst in his life to give up the trade and devote himself fully to music and composition.

Between 1880 and 1897, Sweeney and Kirkpatrick published 49 major books. It was also during this time that Kirkpatrick was given command over all of the music at Grace Methodist Episcopal church. He married again in 1893 and became a world traveler with his wife. Over the years he published close to 100 major works and many annual works such as anthems for Easter, Christmas, and children's choirs.

Kirkpatrick participated in many of the Camp meetings the Methodist churches held. He often led the music portion of the meeting and enlisted the help of soloists and other musicians to perform for the attenders. During one of these meetings, he became saddened by his observation of the soloist, who would perform the required songs and then leave without staying to hear the preacher. William feared that this young man did not really know Christ and so he began to pray that God would somehow get a hold of the soloist's heart. One evening while he was praying, a song began to form in his mind. He quickly jotted down the lyrics and asked the soloist to sing the song that night. The lyrics of the song convicted the young man's heart and he ended up staying and listening to the message. The lyrics that so touched this young man, and many people since, are: "I've wandered far away from God, Now I'm coming home; The paths of sin too long I've trod, Lord, I'm coming home. Coming home, coming home, Nevermore to roam; Open now Thine arms of love, Lord, I'm coming home." The song, Lord, I'm Coming Home, was based on the story of the Prodigal Son found in Luke 15."
Interesting for me to discover the song was written for an altar call, since that's where I've most often heard the song performed. Give Pap and Paul's version a listen.
This is the first song we've videoed since Pap's accident. You'll notice our usual video venue has changed. Hopefully by the next time we video Pap will be up to meeting us at Paul's again.
Tipper