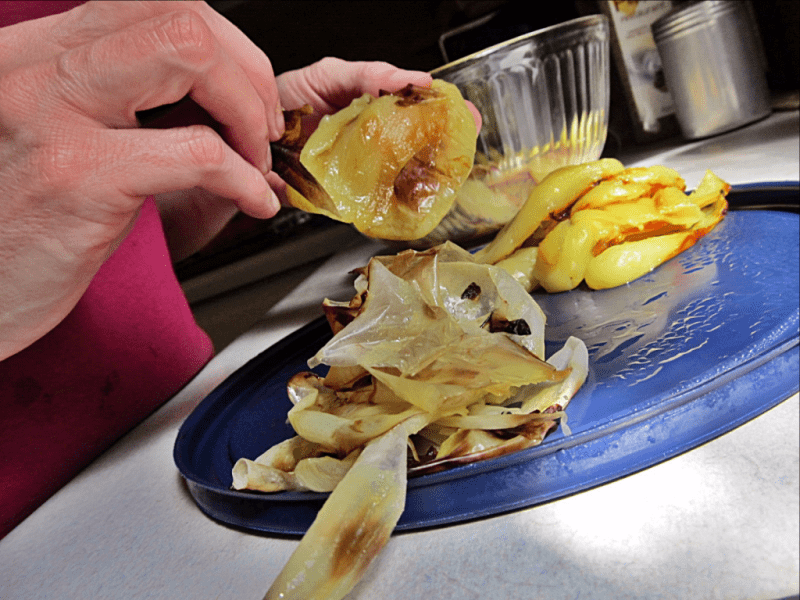 My Gypsy Peppers are still producing! I figured the early frost we had would do them in. They were a little bowed over but once the sun and warmth came back they straightened right up.
We love to eat them raw-and cooked. I've also been roasting them whenever I get enough to fill a baking sheet.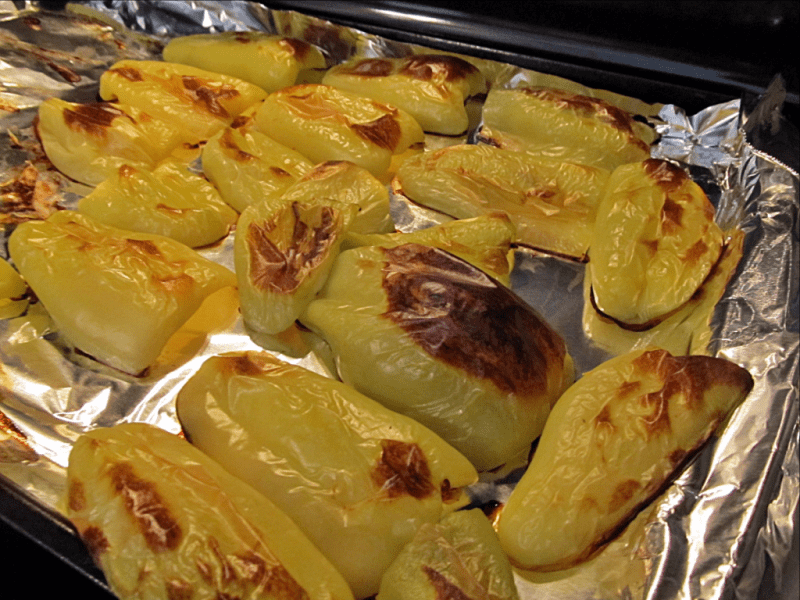 Folks roast peppers in different ways. Some slice them like I do-while others leave them whole-preferring to pull the seeds out later. Some folks use a grill, some use the flame on their range, and others use an oven-like I do.
I half the peppers; pull out the seeds and stems; and lay them skin side up on a baking sheet lined with foil.
If you're prepared to keep a close eye on the peppers you can use your broiler. I'm usually doing ten things at once-so I like to set my oven to 450 and roast the peppers.
It takes a good 20-25 minutes for the peppers to roast. Basically your looking for the tops and edges to get a good char-not totally burnt to a crisp but a deep dark color over most of the pepper pieces.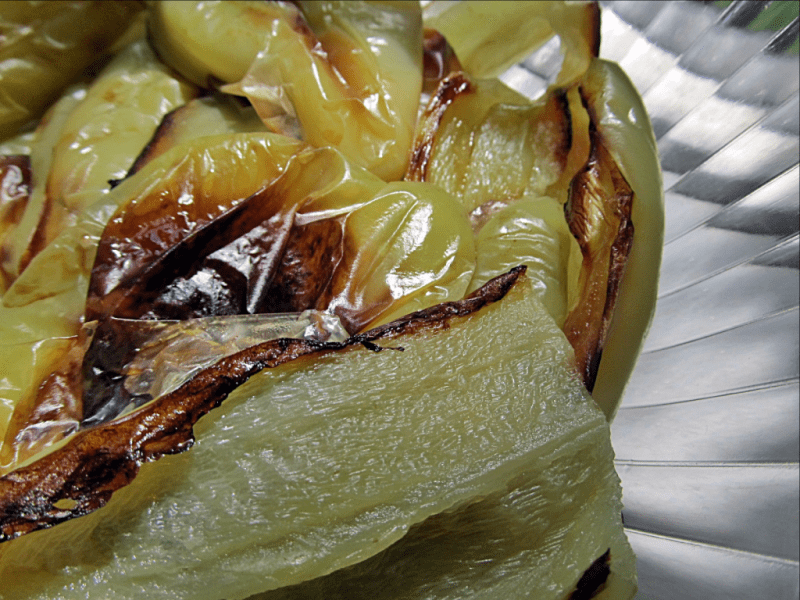 Once the peppers are roasted-place them inside a closed container or zip lock bag and allow them to cool. I use my largest lidded glass bowl.
Closing the peppers up while they cool makes the skin come off easier.
Once peppers have cooled-gently pull the charred skin off of each piece. After you've pulled the skin, you can place roasted peppers in olive oil-or some other type of marinade you like. Or you can do like I do-and pop them into the freezer for future use.
Tipper
p.s. Coming soon-Roasted Red Pepper Soup (I don't think the soup will ever know the peppers aren't red!)