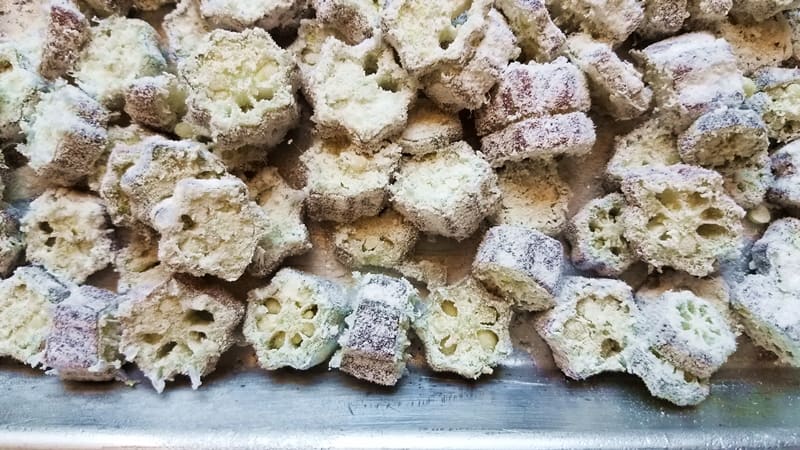 Our okra crop has been terrific again this summer. I can barely keep it harvested before more pods are ready to be cut.
We eat a lot of fried okra in the summer months and I freeze a lot to cook in the winter months.
How I freeze okra
Wash pods and let dry overnight.
Slice pods to preferred thickness for frying.
Mix sliced pods with preferred breading. I use cornmeal, a small amount of flour, salt and pepper.
Spread breaded okra out on a sheet pan and pop in the freezer until frozen through.
Place frozen okra in freezer bags.
—
Freezing the pieces individually makes it super easy to pour out just the amount you need for a pan of fried okra. I pour the okra straight out of the bag into the hot frying pan.
Tipper
Subscribe for FREE and get a daily dose of Appalachia in your inbox