Today's post was written by Chatter.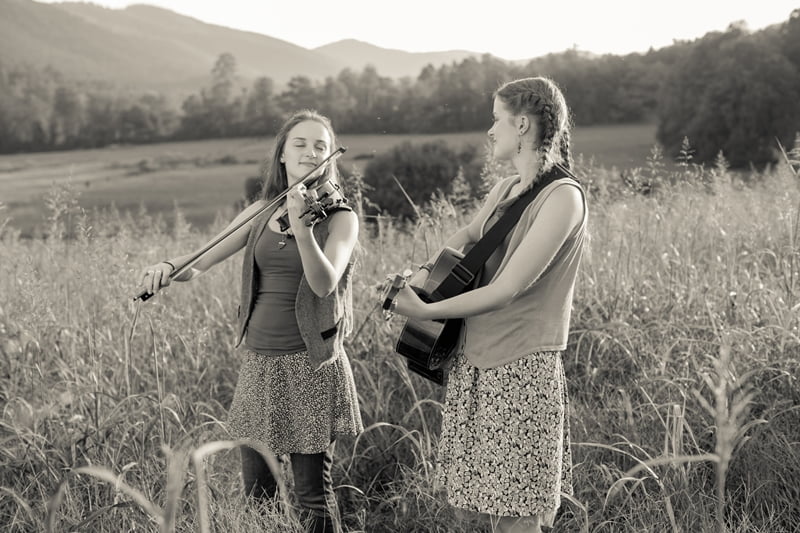 At this year's Dance Musicians' Week at John C. Campbell Folk School Chitter and I learned the French Canadian Fiddle Tune "Saut De Lapin." It was a group tune, which means everyone in the class learned it as the same time.
The tune is peppy and hoppy, in fact Saut De Lapin means Hop of the Rabbit.
We've continued to to do the tune as The Pressley Girls. If you've seen us do it, you know we refer to it as Fry the Rabbit. Chitter came up with that because she's usually hungry when we play it 🙂 You've probably also got a kick out of hearing us try to pronounce the French name with our Appalachian accents.
I've been blessed to have the musical opportunities I've had.
Music itself allows me to travel without ever leaving my chair. I can play a tune from Sweden or France or wherever. I can even travel through time by playing old time Appalachian tunes. I love being able to travel through the origins of the tunes we play.
I hope you enjoyed the video!
Chatter
Subscribe for FREE and get a daily dose of Appalachia in your inbox