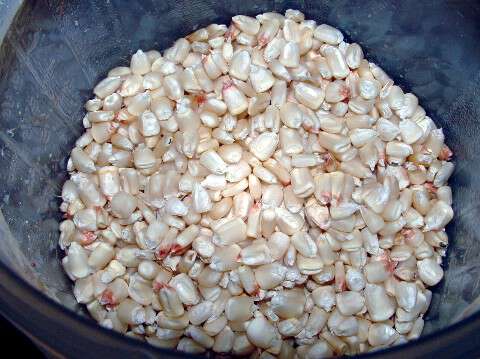 Making hominy is yet another way Appalachians used dried corn for food. While it was a time consuming process-it added a little variety to their daily diets. I've heard folks compare hominy to rice or grits-somehow it always reminds me of chickpeas.
Basically hominy is kernels of dried corn-that have had their outer husk removed. In the old days folks used lye to aid in removing the husk. Lye was made by pouring water over wood ashes. A recipe from The Foxfire Book of Appalachian Cookery:
Two gallons of shelled corn are put into a large iron wash pot and 2 gallons of lye added. Then 2 gallons of water are added. More water is poured in as needed to keep the corn covered and to prevent its sticking to the bottom of the pot. The lye-corn mixture must cook until the skins start coming off the corn. This usually takes 4 to 6 hours. Stir the mixture occasionally to prevent sticking. All the corn is then removed from the pot, the lye water poured off, and the pot washed out. Thoroughly rinse the lye off the corn. Place corn back into the clean pot and cover with clear water. Boil the corn again until the skins come off completely. The hominy comes to the top of the pot and can be scooped out, ready to eat plain or fried in butter. If you want to preserve the hominy, it can be frozen or canned.

Granny and Pap love hominy. After they were grown and married it seemed there was never time to make hominy-so they did like most folks and bought theirs in a can at the grocery store.
One of Granny's friends gave her an easy recipe to make hominy and she's been using it ever since. The ingredients are: dried field corn, water, and baking soda.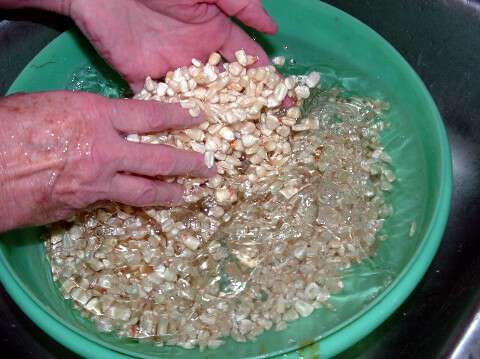 First-after you have shelled your corn-you need to get the chaff off of it. Some folks take their shelled corn outside and sift it from bowl to bowl letting the wind blow away the chaff. Granny washes hers over and over and over until its clean.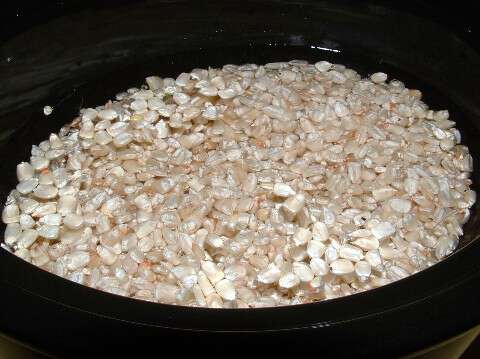 Second-put the corn in a crock pot and pour water to cover it completely.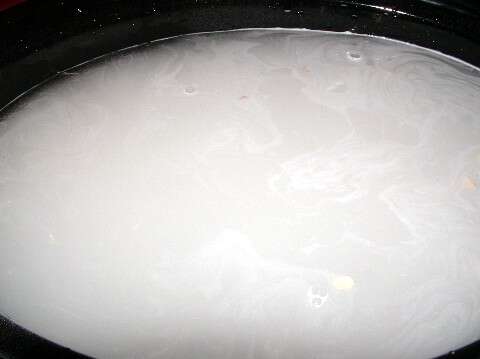 Third-add 3 or 4 tablespoons of baking soda (or sodie as Granny calls it) per ear of corn you shelled. Turn the crock pot on high and let the corn mixture cook several hours. Often, Granny lets hers cook all night. (she leaves her crock pot on high and doesn't have a problem with the water cooking away-that wouldn't work in my crock pot unless I turned the heat to low. So you may have to adjust the level of heat according to how your crock pot works-there must be a good amount of water or the corn will scorch)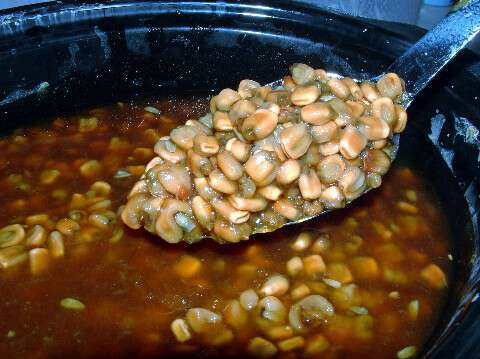 The corn begins to swell and the skins begin to slip off the kernels when it is done.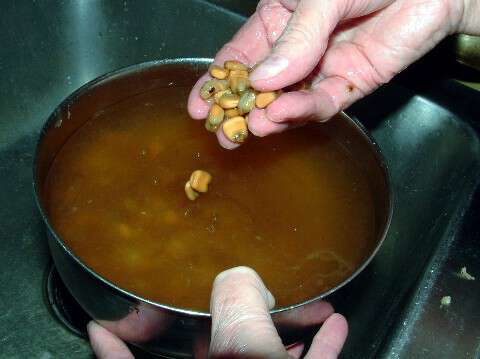 Fourth-this is the most labor intensive part of the process. You must wash and wash and wash the hominy in water until all the husks have been removed.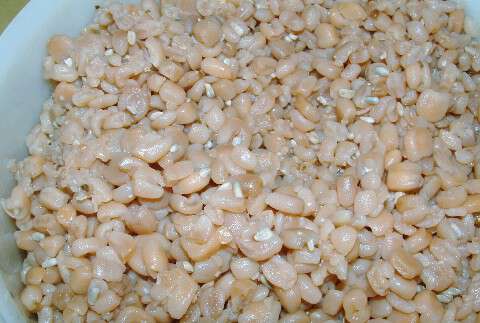 This is the finished product-hominy. Granny and Pap cook theirs with a little water, butter, and salt. I like mine fried in butter with salt and pepper.
By making the hominy in a crock pot-Granny doesn't have to worry about canning or freezing it-she can make a small amount or enough to last them for 2 or 3 days.
Another type of hominy you may have heard of is hominy grits. They are made the same way I've detailed-except the corn used has been cracked or coarse ground by a mill.
Have you ever eaten hominy? Do you like it?
Tipper