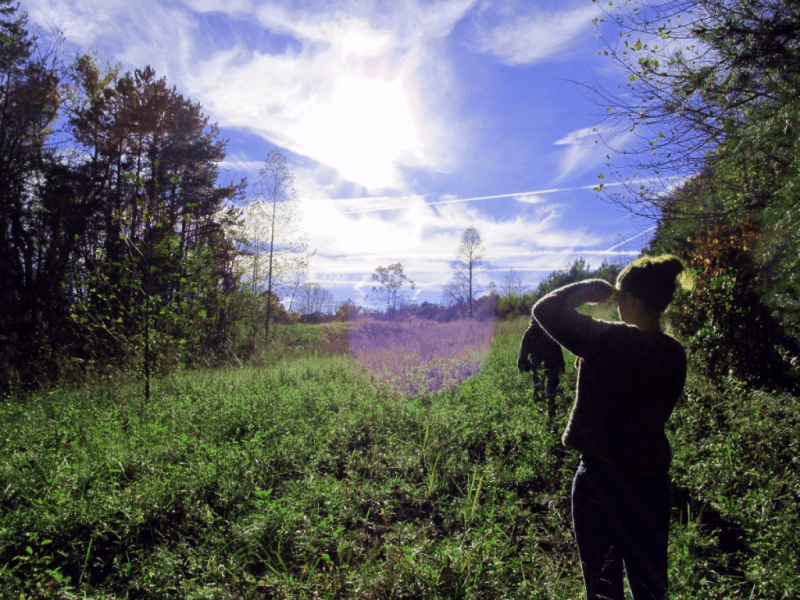 A couple of weeks ago the girls started begging to go on a hike. It was late Sunday evening and I still had a ton of things to do before bedtime. They cajoled me saying things like "Awww come on mom we'll go around here and we'll be back before you know it." and "How could you say no to your only daughters?"
I finally gave in, acting like I was making a great sacrifice when actually I wanted to go on a hike too.
I surprised them by telling them to get in the car. Chitter said "I told you we don't have to go far we can just go up the creek." I said "I know. We're not going far-get in the car."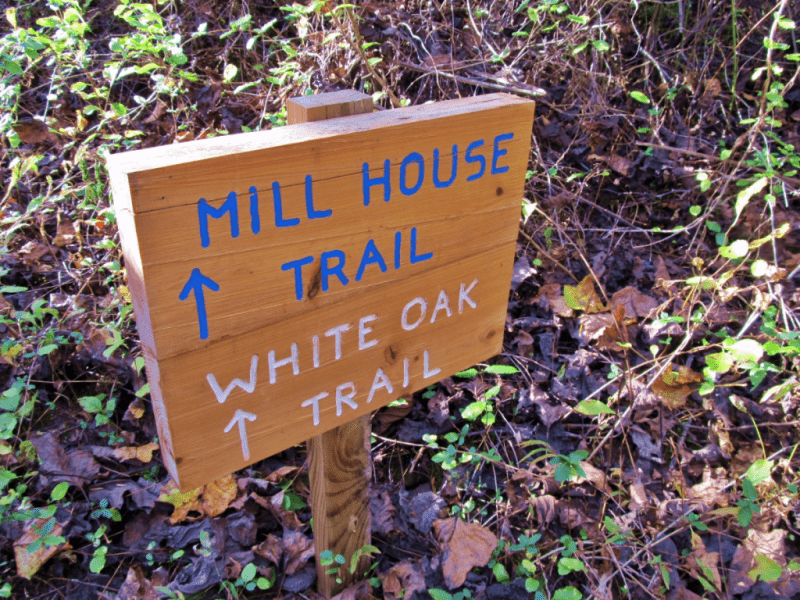 I took them down to the folk school pulling into the first folk school drive we come to from our direction it's the road leading to Mill House. As I parked the car I said "Lets do the Mill House Trail. It's really short but we can take our time."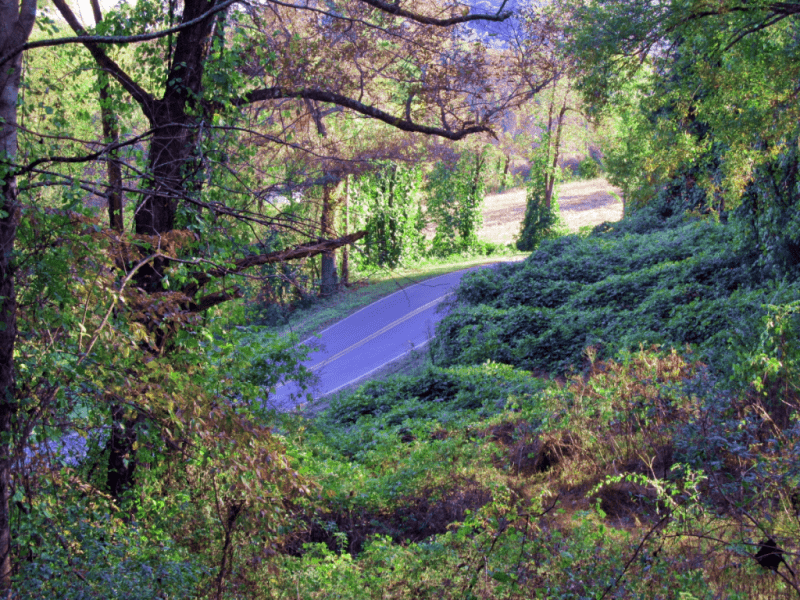 We've all been on the trail before, but each time we walk it I'm struck by the weirdness of being hidden in the woods along the road we drive everyday. You hear cars going by and think that could be me on my way to work or town. Makes you wonder how often someone is hiking the trail while you're the one whizzing to and fro.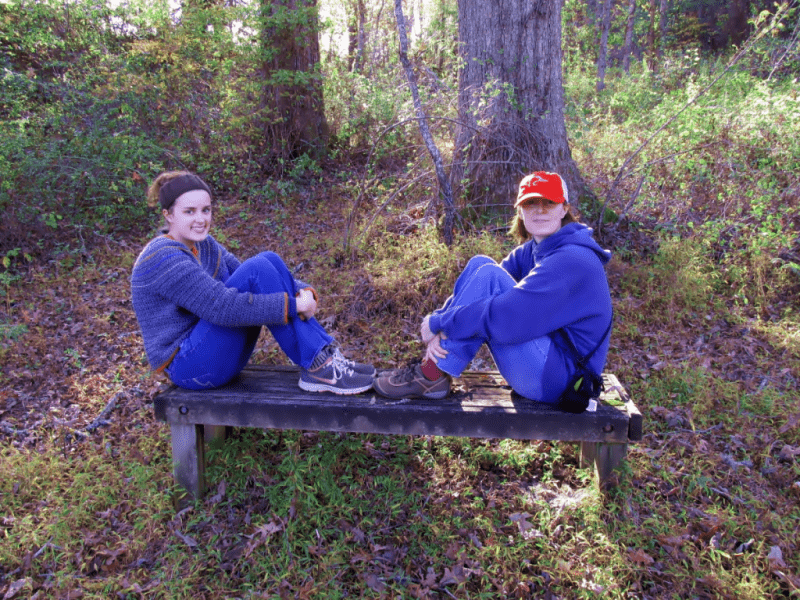 There's a cool bench to sit on just as the trail leads you down to a little holler.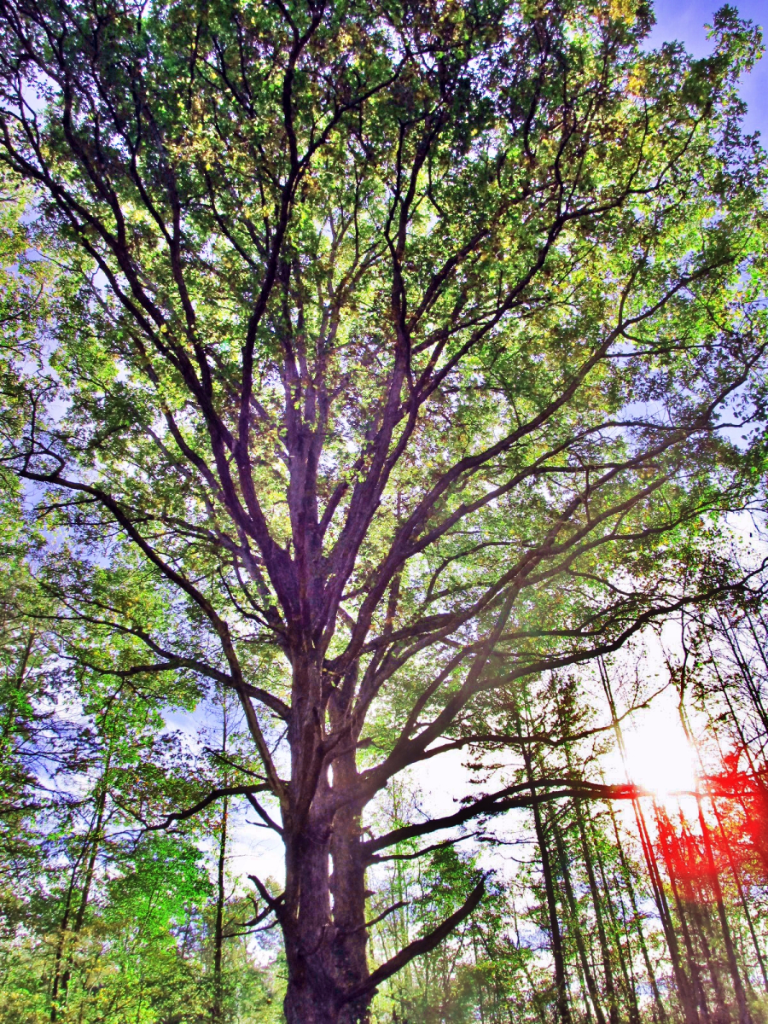 The bench is set in the middle of a circle of giant oaks. As we sat on the bench I told the girls "See that old chimney over there? You know the one you can see from the highway? Pap told me when he was just a boy three of the prettiest girls he'd ever seen lived there with their momma and daddy. They were older than Pap, but he said he could still remember how pretty they were. One just as pretty as the other. He said it seems like their parents had something to do with the folk school, but he's not sure. I asked him what happened to them, he said that he's not sure but thinks they moved off from here."

Along with Pap's memories there was some silliness on the hike as well. Chatter and Chitter always think they have to pose in trees for photos. Those are some real poses uh?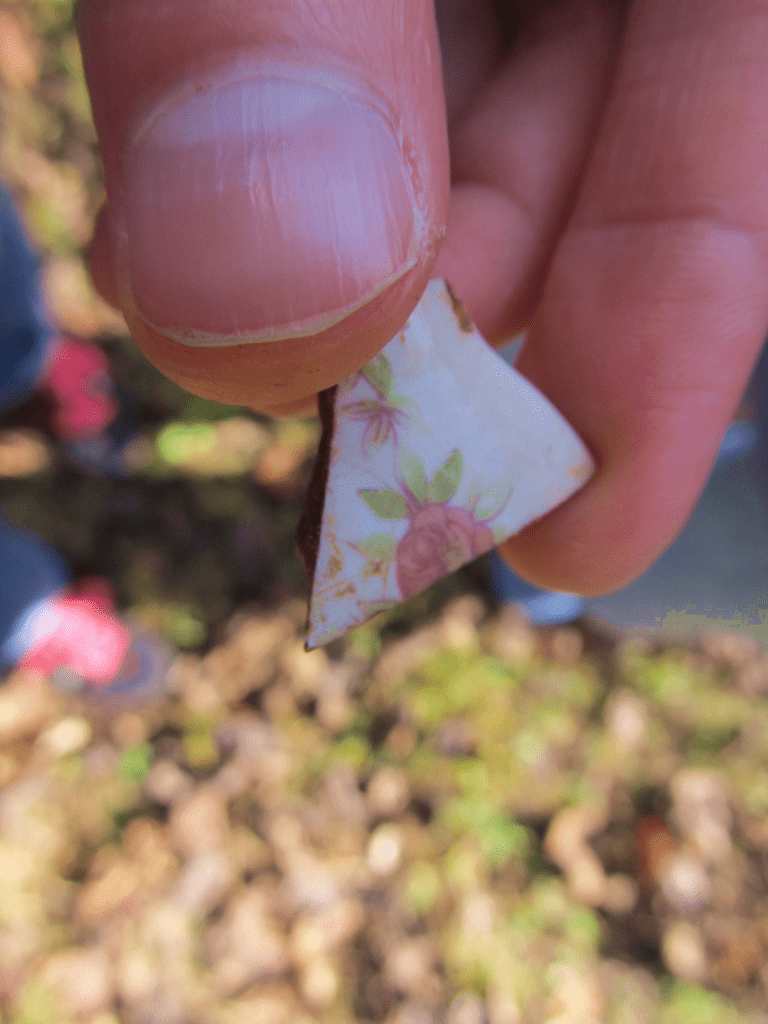 We were headed back up the ridge to take the other fork of the trail when Chitter found a treasure. The smallest piece of an old plate, saucer, or bowl. Chitter said she just knew it belonged to one of those pretty sisters. I smiled and said "I bet you're right."
Tipper