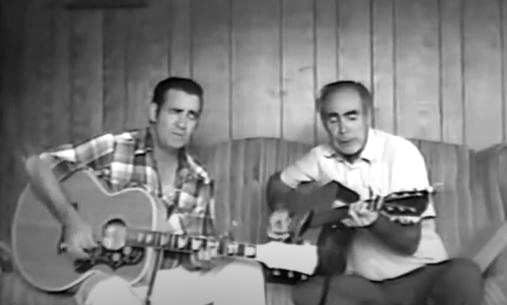 Today's Pickin and Grinnin in the Kitchen Spot features another Wilson Brother's recording from the old VHS Paul found a few months back.
Gospel song writer extraordinaire Albert Edward Brumley wrote "He Set Me Free" back in 1939.
I grew up singing the song in church. It's one of those peppy numbers that makes it a favorite among children and adults.
I hope you enjoyed the song! If you'd like to have some Wilson Brother music for your own, check out the cds below: "Live at the John C. Campbell Folk School" and "Today if You Will Hear His Voice."
Tipper
Subscribe for FREE and get a daily dose of Appalachia in your inbox