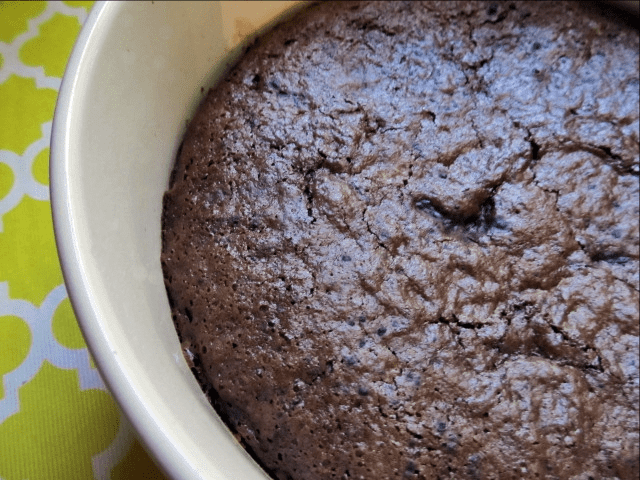 Our friends lost their home to a fire about two weeks ago. There was nothing left except a frying pan. Thankfully no one was injured.
Needless to say they've been on my mind a lot.
The husband and wife are both full of our colorful Appalachian language. In fact over the years I've used them as fodder for blog posts.
Years ago she shared an old chocolate cake recipe with me. She said her husband loved the cake and she loved that it didn't take but a minute to whip up.
There are many variations of the cake out there so your probably familiar with it.
Easy Chocolate Cake
1 cup self rising flour
1/2 cup sugar
2 tablespoon cocoa
1/2 cup milk
2 tablespoon oil
1 teaspoon vanilla
3/4 cup sugar
1/4 cup cocoa
1 1/2 cup boiling water
Mix first six ingredients together and pour into a deep pie plate or baking dish. Don't grease the pan.
Mix last three ingredients together and pour over batter. Do not stir.
Bake at 350 for 30 to 35 minutes or until cake is done.
Scoop out with a spoon to serve. The icing, a thick chocolate sauce, is underneath the cake part.
The cake is especially good with a scoop of ice cream.
The wife is also battling cancer, if you've got a minute say a prayer for our dear friends. And if you try the cake I hope you like it!
Tipper
Subscribe for FREE and get a daily dose of Appalachia in your inbox