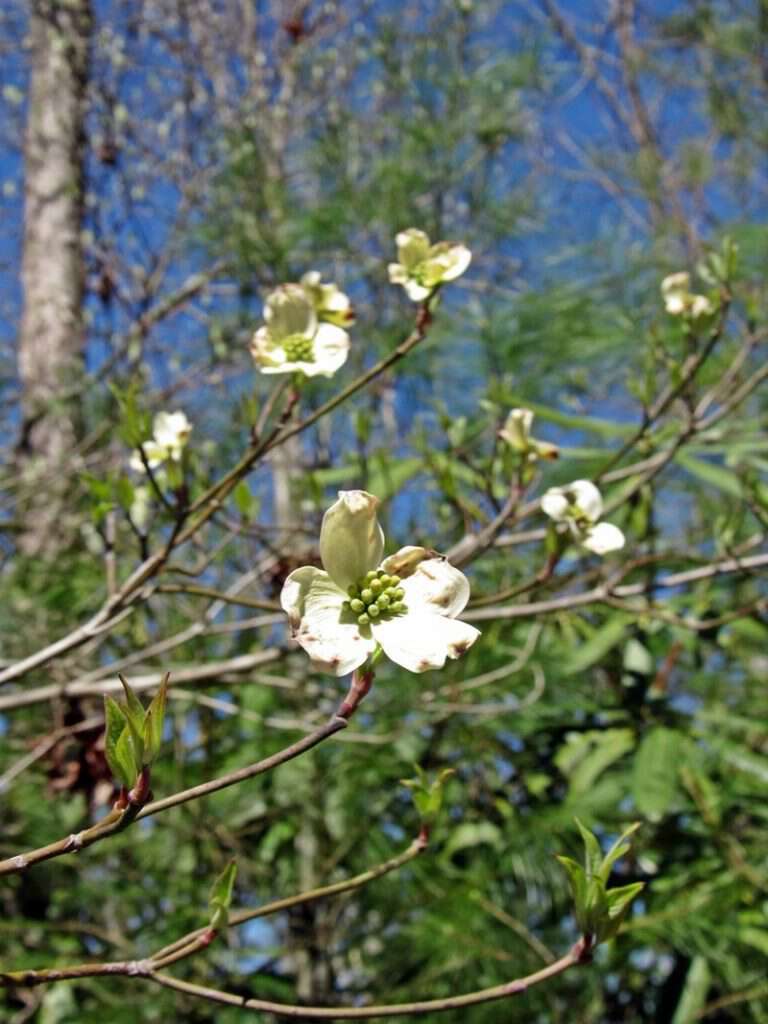 dogwood winter noun A frost or freezing spell in mid to late April when dogwoods are in bloom.
1952 Wilson Folk Speech NC 533. 1962 Dykeman Tall Woman 14 And after the cold spell, when dogwoods bloomed, there would be whippoorwill winter and blackberry winter. "Dogwood winter" happens in April, but it is soon followed by anothr spell of cold called "blackberry winter," which occurs in May when blackberry briars put out their delicate flowers. 1970 Vincent More of Best 64 Sometimes dogwood buds burst into full bloom up here, and the very next day top coats won't feel a bit too warm. This is what we in these parts call "Dogwood Winter". 1982 Smokies Heritage 123 In the warmth of Spring may come a sudden chill, with even a hint of snow. This is "dogwood winter," usually here when dogwood blossoms hang white upon the trees and wildflowers are beginning to appear. 1994-97 Montgomery Coll. (Adams, Brown, Cardwell, Shields).
Dictionary of Smoky Mountain English
——————-
Over the weekend we're scheduled to have some downright chilly temps in Brasstown…the snow word has even been in the forecast.
The cold spell is right on schedule since the Dogwoods are blooming.
Tipper