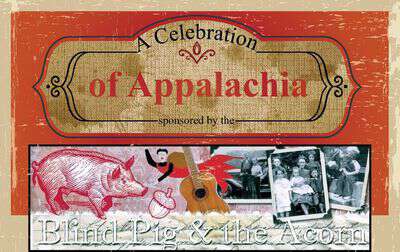 Granny Sue (Susanna Holstein) was the featured performer of the Celebration of Appalachia held May 3rd. Susanna and I met online when each of us were just starting out in the blogosphere. After all the years of staying in touch through the internet, it was wonderful to finally meet her and her husband in person. The whole Blind Pig family enjoyed their company so much that we're already looking forward to their next visit!
You can find out more about Granny Sue's storytelling here: About Granny Sue
To get to know Granny Sue in a more personal way you can read her blog: Granny Sue's News and Reviews.
Sadly-I didn't get any video of Granny Sue at the celebration due to technical difficulties. The next morning before she hit the road for home she told the girls a story-Rindercellar-and I did video it. Some of you may recall Archie Campbell telling the story of Rindercellar.
I hope you enjoyed the story as much as I did! I'm trying to get Chitter to learn it-I think she could put her on spin on it.
Tipper