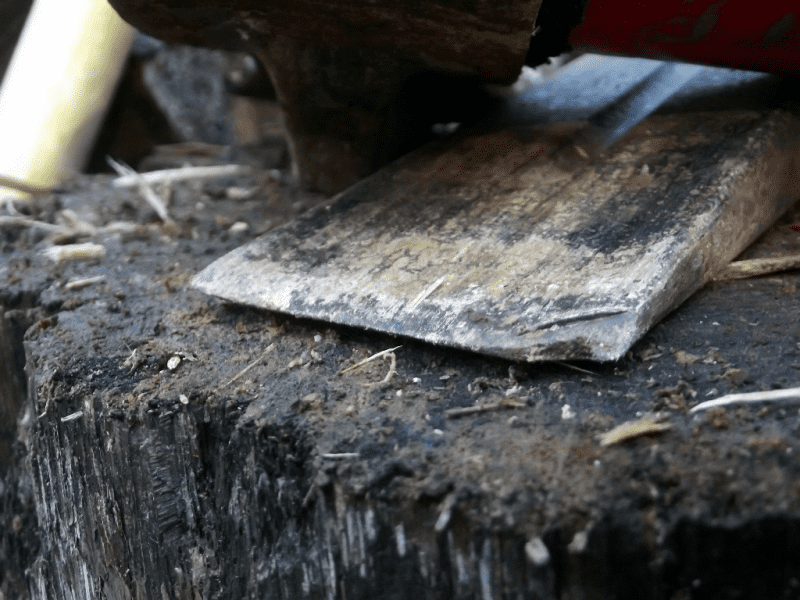 The Deer Hunter and I only have to worry about wood for our heat. When Pap was a boy wood was needed for heating, washing, cooking, bathing, and the list goes on.
I'm sure you've heard the old joke where a man says he thought his name was Git Wood until he was nearly grown.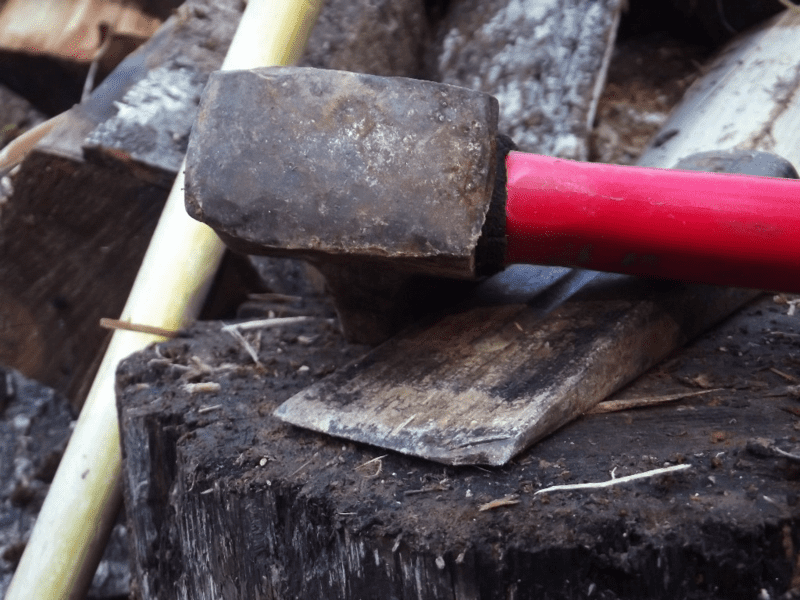 Pap said when he was a boy most folks planned ahead and cut wood for the future. They ricked the wood up around their house and barns. When they needed wood it was already cut and stacked, ready to be used. Other folks, like Pap's family, got their wood from day to day. They had a wood pile nearby, but someone had to go out and split what was needed for the day and carry it in the house or at least onto the porch.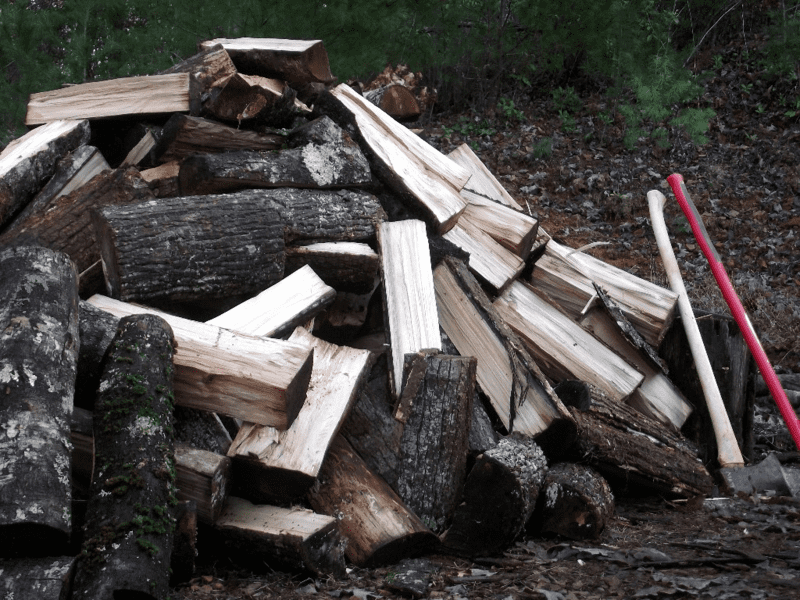 There were still native Chestnut trees when Pap was a boy, not living ones but skeletons of Chestnut trees that were killed by the blight. Pap said wood from them would burn even if it was wet with no kindling to get it started. He said women especially liked chestnut wood because it was so easy to start a fire with it. Back in those days, Pap said, every once in a while he'd come up on a big dead Chestnut back in the mountains. He said he always thought they looked like white ghosts shining through the woods.
Much like today, when Pap was a boy, oak was one of the top choices for wood to burn. Oak burns hot and doesn't burn too fast. Other top choices when Pap was a boy were locust, hickory, and any other wood that was handy.
The Deer Hunter likes to use locust-which is almost impossible to find around here, oak, and hickory. He thinks poplar burns too fast to do any good and pine is full of creosote.
A few months ago someone had me ask Pap what was the best wood to burn for heat. Pap rattled off a list much like the one above and then said "But the answer to that question really depends on how cold you are."
Pap is doing good and continuing to regain his strength after his recent heart attack. He truly appreciates all the prayers and well wishes sent his way!!
Tipper
This post was originally published here on the Blind Pig in January of 2011.