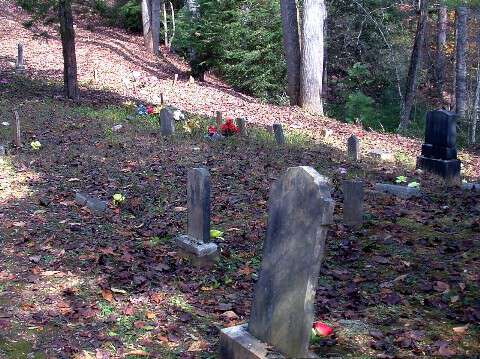 Time for this month's Appalachian Vocabulary Test-take it and see how you do.
Ideal
Ink pin
In under
Ingern
Iffen
Ideal: idea. "I have an ideal I think just might work to fix the mess you've got yourself into."
Ink pin: this is more about pronunciation than definition. Whether you're talking about a straight pin or a pen you write with-both are often pronounced pin-hence somewhere along the way it became necessary to define which 'pin' you were speaking of: ink pin or straight pin (pap always says ink pin). "Tip bring me a ink pin from the drawer in the kitchen."
In under: beneath, underneath or below. "Pick up that apple, it rolled in under the table."
Ingern: onion. "I'm not crying I cut up a ingern to go with supper."
Iffen: if and. "Iffen you don't care I need to ride to town next time you go."
I'm familiar with all this month's words except ingern-never heard anyone say that one.
This month there are 2 The Deer Hunter and I both make fun of each other for using.
1. I always say ideal for idea. I never realized I was saying it-till The Deer Hunter pointed out to me I didn't have a good ideal I had a good idea-all these years later he still likes to point that out to me every time I say the word.
2. The Deer Hunter says 'in under' when he's talking about an item that is below something-and I always tease him about it-he says if he was me he wouldn't say anything about him saying 'in under' since my family talks about sliding up which is totally impossible to do.
So how did you do on the test?
Tipper