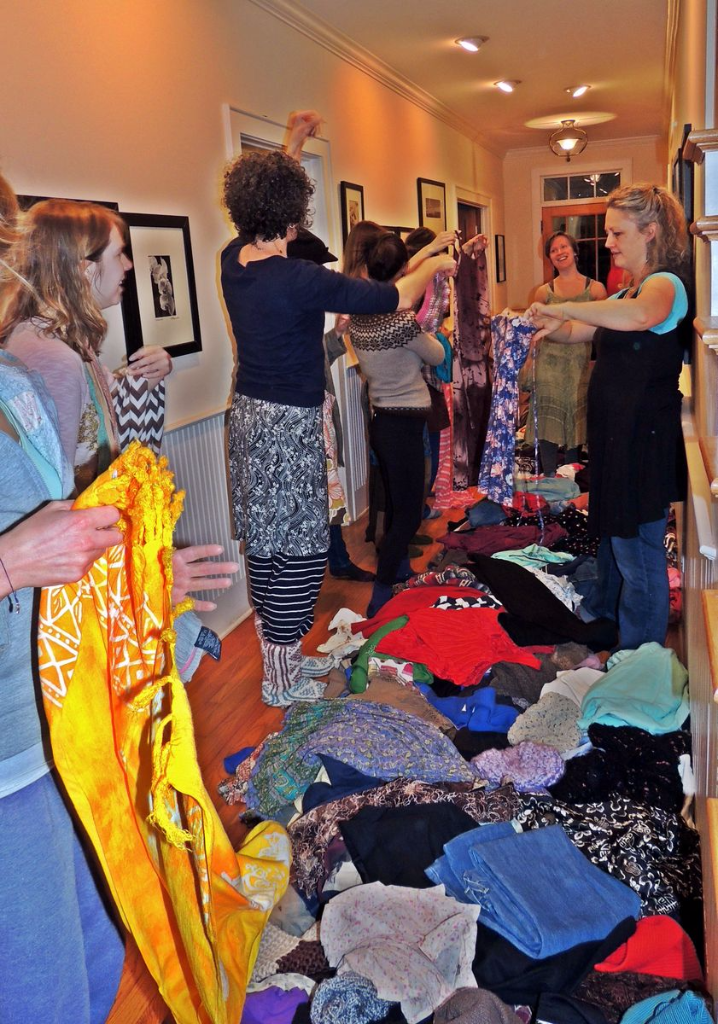 Photo by Gale Oliphant
A few weeks ago I was invited to a friend's birthday party. She gave every lady who attended the same instructions: Don't bring a gift, instead bring something sweet to eat or drink…and clean your closet out and bring all the clothes you no longer need for a clothing swap.
I arrived with my bag full of clothes and dish full of sweets and knew I would have fun. I did not think I would come home with any 'new to me' clothes.
I guess I figured the clothing items wouldn't be to my liking. I was wrong. I practically came home with a new wardrobe…for free. AND the other ladies did the same. AND there was a van full of leftover clothing to donate to charity.
The Recycle – Reuse – Repurpose mentality is alive and well in Appalachia.
Tipper
Appalachia Through My Eyes – A series of photographs from my life in Southern Appalachia.